Now available: Business funding solutions for your clients
CPA.com and Biz2Credit
Business Funding Portal
NEW: SBA 7(a) LOANS NOW AVAILABLE
SBA programs offer lower down payments and longer-term financing for newer businesses. Sign up for the Portal now to begin offering this exciting financing option to your clients.
Engaging With Clients Whitepaper
Download this whitepaper to learn how to identify ideal clients and offer them financing advisory services.
What are CPAs saying about financing advisory services?
We're entering into a new service offering for the profession by being able to work more closely with the lender and secure term loans for our clients through the CPA Business Funding Portal. This will help us maintain that strong bond as the trusted advisor.

Travis Miskowitz
, Director of CFO Advisory
WISS & COMPANY, LLC
CPAs are uniquely situated to assist clients with their financing needs. We know the client's business better than anyone else. We know their financial statements. We know their cashflow needs.

Gwen Young
, CPA, Partner
Young & Wadlington
The CPA profession has a unique opportunity right now to expand our trusted advisor role through business financing advisory services.

Todd Bernhardt
, CPA, Partner
Baker Tilly
The CPA Business Funding Portal offers a way for the accounting community to play a more integral role in supporting clients' business financing needs.
Andrea Parness
, CPA, Owner
A. Parness & Company

Deliver Financing Solutions to Your Firm's Business Clients
As trusted business advisors, CPAs are uniquely positioned to provide valuable insights into the financial health of their clients' businesses. And when the need for business capital and financing arises, there are a wide array of options available, which can quickly make finding the right business funding solution a difficult task. That's why CPA.com, in partnership with fintech lender Biz2Credit, developed the CPA Business Funding Portal, a cloud-based tool designed specifically for CPAs and CPA firms.
This scalable solution enables firm staff of all sizes to manage all their clients' business financing needs through one streamlined platform. With the Portal, CPA firms can more confidently provide ongoing business capital and financing advisory services, including securing competitive financing for clients that traditional lending providers cannot match.
Key Benefits

Diversify Your FirmBe the proactive firm your business clients rely on. Diversify your services to include financing advisory, with real-time insights into their growth and cash flow needs. Stand out from reactive firms by focusing on the future, not just the past.

Earn for Your FirmTailor your client relationships to your preferences with multiple earning models. Earn commissions on funded financing applications to offset costs, and benefit from annual rewards for high application volume.

Provide Preferred Pricing to Your ClientsWhen their funding application is approved through the portal, they automatically qualify for a discounted origination fee at closing, potentially up to 0.60%. This translates to a discount of approximately 1.00-2.00% on the loan APR, offering significant savings for qualifying businesses.

Access Larger Funding Amounts for Your ClientsThe portal offers a wide range of funding options, from $25,000 to $1 million, giving you the flexibility to tailor solutions to each business owner's requirements. Stand out by providing personalized options that showcase your firm's value.

Offer Predictable RatesOffer your clients stability and predictability with non-floating interest rate financing options through the portal. Provide your clients with confidence and predictable future payments.

Enable Fast TurnaroundSmall business owners know that speed can make the difference between seizing opportunities and a missed chance. Get funding to your clients quickly with an easy online application and fast turnaround on funding decisions and deposits in as little as 72 hours.
Financing Solutions for your Clients
Learn about the financing options available through the CPA Business Funding Portal.
Now Available
SBA 7(a) Loans

The premier government-guaranteed business loan.
Funded by Partner Banks
Amount

$15K – $5M

Term

5 years - 10 years

Approval in

90 days or less

Repayment

Monthly
Now Available
Working Capital
Fast financing for your business.
Funded by

Amount

$25k - $2M+

Paid back

From business receipts

Approval in

24 hours or less

Payable from receipts

Daily, weekly, bi-monthly
Now Available
ERTC Loan
Get access to your Employee Retention Tax Credit faster
Funded by

Amount up to

65% of ERTC

Term

6 - 36 months

Up to 12 months

Interest Only

Apporval in

5 days or less
Now Available
Term Loan
Stability to grow revenue over time.
Funded by

Amount

$25K – $500K

Term

12, 18, 24, 36, 48, 60 months

Approval in

As fast as 24 hours

Repayment

Weekly, bi-monthly, monthly
Coming Soon
CRE Loan
Larger loans secured by commercial real estate.
Funded by

Amount

$250K – $6M

Term

12-36 months

Approval in

30 days or less

Repayment

Monthly
CPA Business Funding Portal – Subscription Options
PPP Loan Applications
PPP Forgiveness Applications
Users
Custom Roles
Customer Support
Features
AICPA PCPS Insights
CPA Directory for Small Businesses
15 Agent Fee Eligible Apps
15 Enhanced*
5
2
Premium
Admin
Included
Included
Enterprise
$1,499
per year
Unlimited Agent Fee Eligible Apps
75 Enhanced*
15
5
Dedicated
Admin
Included
Included
*Enhanced forgiveness features include: automatic bank statement and utility data imports, and AICPA forgiveness calculator import.
Access to the CPA Business Funding Portal is available to licensed professionals and advisors who are processing the Paycheck Protection Program loan applications & loan forgiveness applications on behalf of their clients. Effective April 2, 2021, if you are a non-CPA user you will only be able to submit applications if you meet certain conditions related to your controls on client qualification and document gathering. Learn more.
The business funding solution is designed to streamline the application process with benefits including: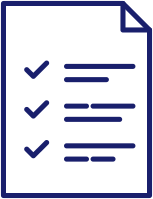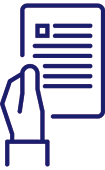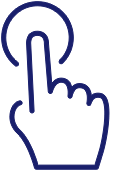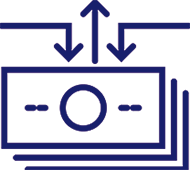 Important Resources & Information
Expand each section below to view and access applicable support resources for you and your clients.
Portal Operational Update
As we near the final days of the program, it's important that firms work with clients to make final decisions on open applications. This includes applications with the 'More Information Needed' status. Those requirements must be completed by June 25th. We reviewed the most common reasons for applications under the 'More Information Needed' status and what steps firms need to take to move the application into funding stage. We touched upon a popular question around the status of agent fees. Key information shared around this topic was that firms that have all their deals finalized by end of May are being paid 100% by end of June. The rest of the applications currently in process will be paid in July once those applications are funded at the end of this month. As we reviewed our roadmap, we looked at what role the CPA Business Funding Portal can play in helping firms serve their clients in the future. Three key areas were identified based on the feedback we have heard from you. These areas include providing additional forgiveness support, launching new financial products in the post-PPP world and finally, new wider integrations into the applications CPA firms are already using in their practices.
Posted: 6/24/21
Portal Operational Update
As we near the final days of the program, it is important that firms work with clients to make final decisions on open applications. This includes any applications with the 'More Information Needed' status. Those requirements must be completed by June 30th.
And as we turn towards forgiveness, we reviewed in-depth the opportunity to support clients with this service offering. We also highlighted the new resource that firms can share with their clients: PPP Forgiveness Required Documents, customer guidebook.
Finally, we reviewed the eligibility, processing and status of agent fees followed by answering frequently asked and important customer questions during the Q&A portion of the update.
Posted: 6/17/21 Hear the latest on the CPA Business Funding Portal on our live, semi-weekly PPP service update webinars:
Tuesday's & Thursday's at 10am ET.
Set up your account today

Building a future ready firm
The accounting landscape is changing rapidly and one word—complexity—defines both the greatest challenge and opportunity for CPAs. To keep pace with client expectations, firms are rethinking their strategies for practice management, client services and talent development.
CPA.com is your primary source for taking the complexity out of moving your firm into the digital arena – enabling you to focus on growing your business with the smartest solutions in our profession.
To learn more about CPA.com, please contact our team at inquire@hq.cpa.com or by calling 1.855.855.5CPA.
Questions? We're here to help