Regulations are getting harder —
but the solutions are getting easier.
CPA.com and Paychex
Partner Program
Brochure
Learn more about our new HR for Firms Program by downloading our brochure.
Overview
Learn more about the Paychex Partner Program
Blog
What to know about SECURE Act 2.0

Secure your place as your clients' most trusted business advisor.
Clients view their CPA to be the go-to person for advice on business growth and compliance in a constantly-changing regulatory climate. CPA.com brings forth the solutions to help you navigate these complexities and enhance your role as your clients' most trusted advisor.
CPA.com, in conjunction with Paychex, has created the Paychex Partner Program to enable you to provide true client value. The Paychex Partner Program enables you to exceed client expectations by partnering with industry-leading Human Capital Management experts offering solutions in HR, payroll, tax guidance, 401(k) planning and more. Let the Paychex Partner Program help create time for you and your firm to focus on offering higher value services while strengthening your client relationships.
Make the most of the Paychex Partner Program with an array of features and benefits.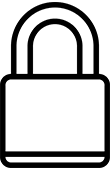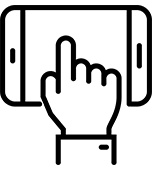 No two clients are identical: they all have unique needs.
Paychex Partner Program benefits include:
One month of free payroll, retirement and HR services
Six-month, money-back satisfaction guarantee on payroll and retirement services
Exceed client expectations while creating new offerings that expand the value you provide to your clients. The Paychex Partner Program's human capital management solutions allow you to play an even more proactive role in answering client questions such as:
How do I attract and retain talented employees?
How can my workplace be more productive?
Why is a 401(k) a good retirement option for my company?
Consider the benefits of letting Paychex handle your clients' payroll, retirement and HR needs, freeing you to focus on providing more valuable advisory and consultative services.
CPA.com and Paychex
Partner Program

Paychex AccountantHQ: One place for client data and workforce analytics
Paychex AccountantHQ is your online headquarters for client payroll and HR data, their customer service contacts, and an extensive library of resources and CPE courses. It's backed by a new accountant service model offering flexibility in how and when you get support — including, 365 24/7 access to a team dedicated to serving accountants.
Learn more
Testimonial
"Over the years, my experiences with Paychex have always been professional and services delivered with a personal touch. I especially value the relationship with my salesperson because we've developed a trusting and reliable rapport. I refer all of my clients to Paychex ... and knowing that it's a partnership program with the AICPA gives me and my clients great confidence. If asked, I would feel comfortable referring Paychex to the rest of the world!"
Only CPA.com offers your firm this level of support & strategy The power of smart business
The accounting landscape is changing rapidly. In a word, complexity defines the single greatest challenge — and opportunity — facing CPAs. Firms are rethinking their strategies for practice management, client services and talent development.
CPA.com is your primary source for taking the complexity out of moving your firm into the digital arena — enabling you to focus on growing your business with the smartest solutions in our industry.
To learn more about the Paychex Partner Program, please contact our team at inquire@hq.cpa.com or by calling 1.877.264.2615.
Participation is free! No obligation.
Learn more about the benefits of a Paychex partnership.