Seamless spend and expense management with BILL
CPA.com and BILL
BILL Spend & Expense
SPEND MANAGEMENT SPOTLIGHT
3 free CPE webinars exploring an approachable advisory service to scale your CAS practice.
BLOG
Why BILL is the preferred AP, Spend and Expense Management solution for firms
Demo BILL Spend & Expense
Join an upcoming live demo to see spend management and BILL Spend & Expense in action. You'll earn 1 free CPE credit when you attend.

Optimize your advisory services with BILL Spend & Expense
Spend and expense management is a low-lift and approachable client advisory service (CAS) area that offers immediate benefits for both your clients and your firm. With BILL Spend & Expense's (formerly Divvy) integrated financial platform and client-issued corporate cards, you'll be well positioned to offer higher-level advisory services including enhanced forecasting, budgeting and business planning.
How does it work? Corporate cards are issued to your client and connected to the BILL Spend & Expense platform, so all company spend is not only pre-approved, but also tracked in real-time. Instead of chasing down receipts at month-end, your staff has more time to focus on delivering the strategic insights your clients want and need.
What is spend management?
Watch this short video to learn more about this approachable advisory opportunity, and how spend management technology works for you and your clients.
Empower your firm and clients with BILL Spend & Expense
With BILL Spend & Expense, firms help clients streamline expense management, simplify financial operations, and make quick reimbursements effortless, all while increasing firm efficiency.
Benefits for clients
Corporate Cards For All:
Assign physical or virtual cards to all staff, or for specific budget lines.
Empowered Budgeting:
Set and implement enforceable budgets for enhanced financial control and discipline.
Real-Time Financial Tracking:
Instant expense categorization and timely spend notifications.
Optimized Financial Management:
Get access to business credit complemented by easy card management.
Smooth Operational Workflows:
Seamless accounting software integrations and a real-time dashboard for transaction insights.
Hassle-Free Reimbursements:
Ensure quick, accurate, and transparent transaction reviews for effortless reimbursements.
Benefits for firms
Automate Manual Accounting Tasks:
Eliminate operational hurdles in expense management and closing the books, freeing up more time for client focus.
Technology That Works For Your Clients:
User-friendly apps allow convenient access and simplified spend management with real-time categorization and budget controls.
Seamless Software Integration:
Effortlessly sync transactions between BILL Spend & Expense and your accounting system, eliminating the need for manual toggling.
Real-Time Visibility:
Track client spending by function or budget - instantly from one dashboard.
Partner with BILL and CPA.com
Join the BILL Accountant Partner Program to access dedicated support, exclusive training, and user-friendly tech. Enhance client experiences with robust features and rewards, seamless software integrations, and elevate your firm through co-marketing opportunities and efficient operations.
BILL Accountant Partner Program Benefits
Access to a dedicated partner manager
Exclusive content and training to grow your firm and your clients
Eligibility to participate in product feedback user groups
Live customer support, including phone, chat, and help center
Co-marketing opportunities for your firm
BILL Spend & Expense Partner Benefits
Annual statement credits for your clients
Opportunity for clients to earn 10% more rewards on spend
Exclusive CAS training from CPA.com
And more
Automate client AP, AR, spend, and expense with BILL's new financial operations platform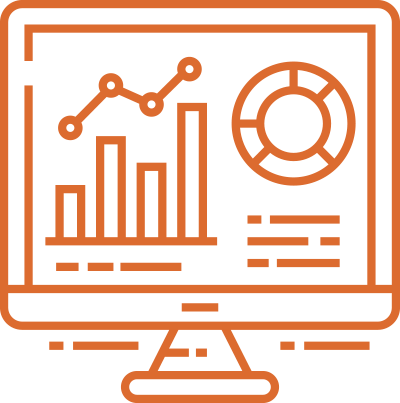 Save time and gain full control over your clients' financial operations with BILL's new integrated platform, featuring BILL Accounts Payable, BILL Accounts Receivable, and BILL Spend & Expense, to help you seamlessly automate your clients' business finances across all three products and elevate your accounting practice.
Access AP, AR, and spend and expense with one login and easily move across products
Get one centralized view of AP, AR, and spend and expense in a single dashboard
Automatically sync AP, AR, and spend and expense together with your accounting software for faster month-end close
Stay organized with a streamlined cash flow task list
Testimonials
What BILL Spend & Expense has done for us and with our clients is that we are having faster, more proactive conversations at the end of the month instead of always being reactive. And I love that.

Dan Luthi
, Partner
Ignite Spot Accounting Services
Clients are coming to our firm because they know we offer cash flow management, forecasting, spend management with BILL Spend & Expense, and all the things they need to have a good grasp on accounting. We can provide them with solutions that are going to help and improve their business while allowing them to operate their business in a much better position than before.

Jody Grunden
, CEO & Co-founder, Summit Virtual CFO
by Anders CPAs
We are finding that our average growth is at least double, if not triple, the median on our client advisory services. Spend management is just the thing that our clients need the most.

Megan Bronson
, Advisory Partner
Squire & Company
Additional CPA.com resources to keep you more informed:
The power of smart business
The advisory landscape is changing rapidly and one word — complexity — defines both the greatest challenge and opportunity for CPAs. To keep pace with client expectations, firms are rethinking their strategies for practice management, client services and talent development.
CPA.com is your primary source for taking the complexity out of moving your firm into the digital arena — enabling you to focus on growing your business with the smartest solutions in our profession.
To learn more about CPA.com, please contact our team at inquire@hq.cpa.com or by calling 1.855.855.5CPA.
Card issued by Cross River Bank, Member FDIC.