Manage all your clients' PPP business relief needs in one place
CPA.com and Biz2Credit
Business Funding Portal
Webinar
CPA Business Funding Portal - Firm Onboarding, 2021
Up-to-date Resources
Important information for firms and their clients navigating PPP.
Get Started
Simple sign-up. Important opportunity.

Simplifying business relief and financing for firms and their clients.
As a trusted advisor to your clients, you play a crucial role in helping them navigate the complex world of PPP business relief and financing. Your expertise is an invaluable resource, and few things are more critical when helping a small business thrive and grow.
Often though, these processes can be inefficient and labor intensive. Then magnified when you have large blocks of clients to support.
That's why CPA.com, in partnership with Biz2Credit, developed the CPA Business Funding Portal, a cloud-based platform designed specifically for CPAs and CPA firms.
The CPA Business Funding Portal is a firm-wide solution that enables CPA firms to offer Business Relief Advisory services that are scalable, and profitable. With this platform, you can more confidently provide PPP2 loan application and PPP loan forgiveness support to clients, managing all needs through one streamlined tool.
CPA Business Funding Portal – Subscription Options
PPP Loan Applications
PPP Forgiveness Applications
Users
Custom Roles
Customer Support
Features
AICPA PCPS Insights
CPA Directory for Small Businesses
15 Agent Fee Eligible Apps
15 Enhanced*
5
2
Premium
Admin
Included
Included
Enterprise
$1,499
per year
Unlimited Agent Fee Eligible Apps
75 Enhanced*
15
5
Dedicated
Admin
Included
Included
*Enhanced forgiveness features include: automatic bank statement and utility data imports, and AICPA forgiveness calculator import.
The business funding solution is designed to streamline the application process with benefits including: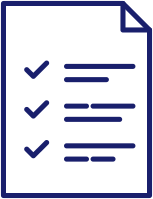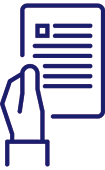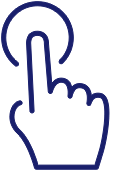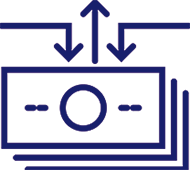 Important Resources & Information
Expand each section below to view and access applicable support resources for you and your clients.

PPP resources, updates, and information
Feb. 22, 2021:
White House Announces Changes to PPP
New York Times, Feb. 22, 2021:
Biden Changes P.P.P. Rules to Help the Self-Employed
New York Times, Feb. 22, 2021:
Fraud Checks and Errors Slow Small-Business Relief Loans Semi-Weekly Customer Service Update Webinars: Key Highlights and Accompanying Commentary Hear the latest on the CPA Business Funding Portal on our live, semi-weekly PPP service update webinars:
Tuesday's & Thursday's at 10am ET.
Set up your account today

Building a future ready firm
The accounting landscape is changing rapidly and one word—complexity—defines both the greatest challenge and opportunity for CPAs. To keep pace with client expectations, firms are rethinking their strategies for practice management, client services and talent development.
CPA.com is your primary source for taking the complexity out of moving your firm into the digital arena – enabling you to focus on growing your business with the smartest solutions in our profession.
To learn more about CPA.com, please contact our team at inquire@hq.cpa.com or by calling 1.855.855.5CPA.
Questions? We're here to help