Professional digital solutions to transform your firm
CPA.com
Practice Management Resources
As the business environment evolves, the need for greater trust, security and distinction in the marketplace has become more important than ever. The internet is a key opportunity to promote your firm and differentiate yourself within a crowded marketplace.​
CPA.com in conjunction with the AICPA are empowering accounting professionals to enhance their digital presence through dedicated solutions available exclusively to the CPA profession that offers:
Protection: Safeguard your firm's data and client personal information.
Differentiation: Distinguish your firm as a trusted leader through your website and your emails.
Trust: Enhance client trust through AICPA verified online channels.
Practice Management Solutions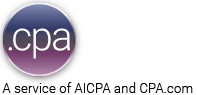 .cpa Domain
A verified, secure domain exclusively for the profession
.cpa domains offer a verified, secure domain exclusively for the accounting profession. Protect your firm's data and your clients' personal information with a harder-to-spoof online identity.
A .cpa domain offers a new level of distinction that highlights your expertise and makes it easier for prospective clients to find you online.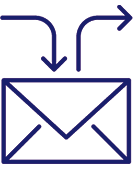 Mail@cpa.com
Dedicated CPA email solution for AICPA members
CPA.com email offers a custom-branded email address that advances your digital and professional image. CPA.com email moves your email from consumer to professional-grade while helping you organize contacts and schedules and maintain overall communication.