Operationalize advisory with BILL Accounts Payable and Receivable
CPA.com and BILL
BILL Accounts Payable and Receivable
Whitepaper
Mastering Change in Client Advisory Services
Video
BILL Chief Product Officer Irana Wasti and CPA.com CEO Erik Asgeirsson discuss how BILL's new integrated financial operations platform brings together AP/AR and spend and expense capabilities.
Risk-Free Trial
Give clients what they want. Simplicity and control.

Navigating bill management challenges: Unlock efficiencies with BILL Accounts Payable and Receivable
Navigating the intricacies of bill management is a daily challenge for your clients, as traditional methods involving paperwork, approvals, and manual payments divert focus from core business objectives and introduce risks like fraud and extra fees.
Automating the bill pay process introduces unparalleled levels of efficiency, enabling client advisory services (CAS) firms to establish a highly scalable and profitable service that business clients both need and want. Bill management supported by technology like BILL Accounts Payable and Receivable represents a low-lift, approachable advisory service that empowers firms to provide essential insights to their clients. Experience the ease and efficiency of BILL Accounts Payable and Receivable, which features paperless transactions, streamlined processes, and visibility into your clients' cash flow for making well-informed decisions.
An optimized feature set for accounting firms:
Accounts Payable
Streamline client bill approval and payment.
Go paperless: no more physical bills, checks, or contracts.
Ensure 24/7 secure online bill payment and approval.
Accounts Receivable
Speed up invoicing and collections—clients get paid up to 3x faster.
Simplify invoicing with streamlined and recurring options.
Boost punctuality with auto-reminders, minimizing late payments.
Document Management
Centralize your clients' cash flow-related documents.
Enjoy secure storage with automatic backups.
Ensure 24/7 access for authorized personnel.
Syncs With Software
Seamless integration with Sage Intacct, QuickBooks, Xero, NetSuite, and more.
One-click syncing of invoices and payments.
Easily import vendor and customer details.
Secure Environment
Bank-grade security with 256-bit encryption.
Maintain a comprehensive audit trail automatically.
Minimize data theft risks.
CPA.com and BILL
Accountant Partner Program
Partner with BILL and CPA.com
For accounting firm leaders looking to establish themselves as trusted business advisors, BILL is not just a tool—it's an asset. If you're seeking to simplify bill and invoice management or expand into advisory roles, BILL provides the means to achieve these goals. Leverage a wealth of tools, training, and support to optimize your practice:
BILL Accountant Partner Program Benefits
Access to a dedicated partner manager
Exclusive content and training to grow your firm and your clients
Eligibility to participate in product feedback user groups
Live customer support, including phone, chat, and help center
Co-marketing opportunities for your firm
BILL Accounts Payable and Receivable Partner Benefits
Wholesale pricing and discounts on client subscriptions
Complimentary subscription to manage your firm's AP
AP/AR Product Certification
Inclusion in our Find-an-Accountant directory (unlocked at Silver tier)
Partner level badges
And more
Automate client AP, AR, spend, and expense with BILL's new financial operations platform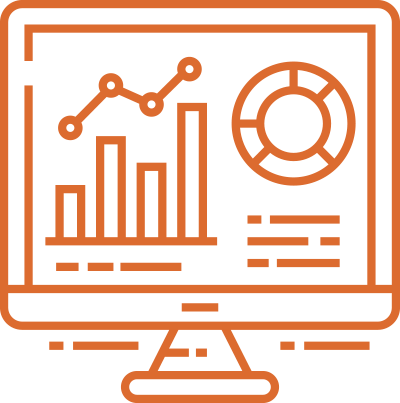 Save time and gain full control over your clients' financial operations with BILL's new integrated platform, featuring BILL Accounts Payable, BILL Accounts Receivable, and BILL Spend & Expense, to help you seamlessly automate your clients' business finances across all three products and elevate your accounting practice.
Access AP, AR, and spend and expense with one login and easily move across products
Get one centralized view of AP, AR, and spend and expense in a single dashboard
Automatically sync AP, AR, and spend and expense together with your accounting software for faster month-end close
Stay organized with a streamlined cash flow task list
Additional CPA.com resources to keep you more informed:
Testimonials
BILL allows us to be the full-service, cloud-based advisory partner that our clients can't live without.

Christine Triantos
, Anton Collins Mitchell LLP
BILL Accounts Payable was the first piece of technology that our team adopted to solve a major problem. We immediately shifted all our customers' payables to the cloud and were able to reinvest that time in other high-value tasks and services.

Matt Gardner
, CEO and Co-Founder of hiline
The power of smart business
The advisory landscape is changing rapidly and one word — complexity — defines both the greatest challenge and opportunity for CPAs. To keep pace with client expectations, firms are rethinking their strategies for practice management, client services and talent development.
CPA.com is your primary source for taking the complexity out of moving your firm into the digital arena — enabling you to focus on growing your business with the smartest solutions in our profession.
To learn more about CPA.com, please contact our team at inquire@hq.cpa.com or by calling 1.855.855.5CPA.
Try BILL Accounts Payable and Receivable with no risk