Offer the valuable services your clients need to help with the evolving tax landscape
CPA.com Practice Area Resources
Tax Services
As our world evolves due to the rapid pace of technological advancements, tax professionals are not immune, and must consider how this effects both their current and future work, as well as their clients' businesses. Technology, (such as digital assets), has impacted the overall business economy and therefore, influenced numerous legislative changes, effectively transforming the landscape of both direct, and indirect tax. The profession is recognizing this shift as many firms report new client demand in the area of tax and are working to evolve their services to meet this need.
Clients are facing complex tax compliance guidelines and are challenged to stay up to date with changing guidance, rates and rules. Ironically, the cause of the complexity is also the solution: technology. By leveraging technology, firms can more effectively keep up with the changing tax landscape, then take advantage of the opportunity to provide high-quality, profitable, tax compliance services to clients.
Partner with CPA.com
At CPA.com, our industry-leading business development education, along with best of breed tax technologies, are helping to drive the transformation of the tax practice area for the profession. We are providing firms the foundational tools and knowledge needed to transform their tax services to meet the client demand, and the evolving tax landscape.
Sales & Use Tax
Many businesses are facing significant challenges managing their sales and use tax (SUT) compliance. Between the 2018 Wayfair decision, which ushered in a new era of compliance challenges, to the current pandemic that is dramatically reshaping the ways in which consumers are, (or are not), spending their money, these disruptions bring about significant implications for state and local revenue collection and sales taxes.
To manage through these disruptions, businesses are increasingly looking to their accounting professionals for support and knowledge to safeguard their SUT compliance. And while it remains uncertain as to when "business as usual" will happen, one thing is clear: successful SUT compliance services require automation technology.

By partnering with CPA.com, you can access an abundance of SUT-specific practice development and educational resources, as well as our Firm Advisor Program – built on the foundation of Vertex Cloud, a best of breed SUT compliance automation tool – all designed to help firms transform their SUT service line and provide high-quality, profitable, SUT compliance services.
Learn more about our SUT offerings
---
Educational Resources: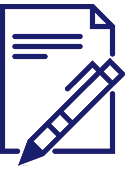 Featured
Navigating a changing sales & use tax environment
This whitepaper helps firms explore the key drivers impacting today's sales and use tax environment, and further understand why their clients need their help navigating this ever-changing environment.

Building a future ready firm
Contact us to discuss how you can develop or expand your tax practice profitably and effectively by emailing, inquire@hq.cpa.com or by calling 1.855.855.5CPA.
Questions? We're here to help