Future in Focus
New technologies, such as ChatGPT, workforce changes and growing demands for higher value business insights are fundamentally reshaping the profession. Find out how future-focused accounting and finance leaders are embracing transformation to pave the way forward in this special report from DCPA, the leading event centered around technology and innovation within the accounting profession.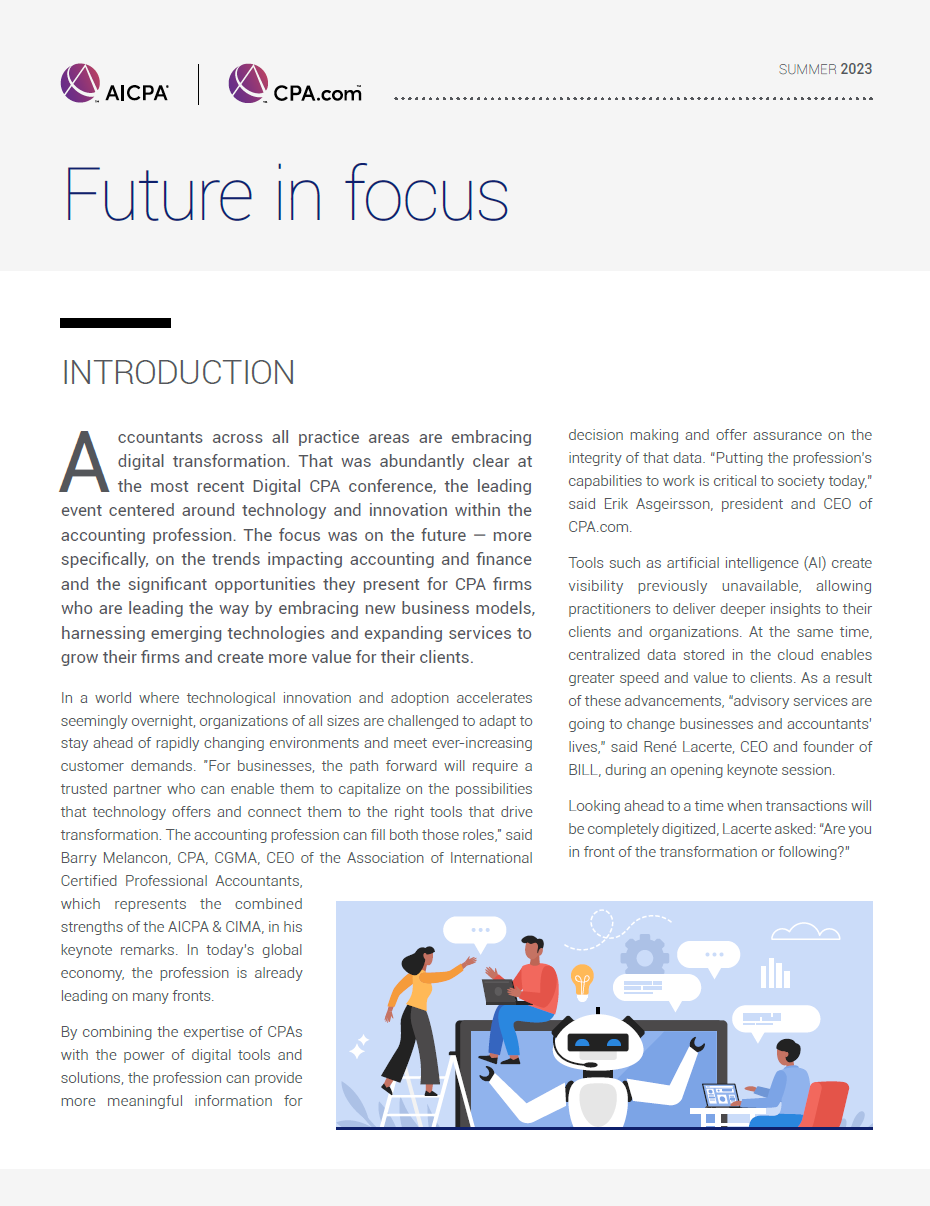 Tech-driven Transformation
Meaningful transformation is underway across all areas of the accounting and finance profession. The evolving technology ecosystem continues to create new opportunities to add value by enabling accountants to access more data, gain deeper insights, and form strategic partnerships with clients to expand the impact of their services.