2022 Blockchain State of Play
Blockchain and digital asset use cases continue to expand, with significant implications for accounting and finance professionals. In this special report from the fifth annual AICPA and CPA.com Blockchain Accounting Symposium, you'll learn what's happening in the regulatory landscape, what it means for tax, accounting and audit, and how CPAs are embracing new advisory services.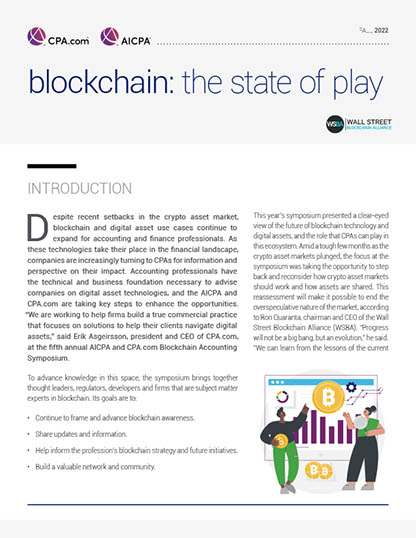 ESG drivers & evolving strategies
The global business community is on the verge of momentous change in how companies address and report on environmental, social and governance (ESG) matters. This special report from the inaugural AICPA and CPA.com ESG Symposium highlights why interest in the area is reaching a tipping point and what it means for accounting and finance professionals.