Now available: Business funding solutions for your clients
CPA.com and Biz2Credit
Business Funding Portal
NEW: SBA 7(a) LOANS NOW AVAILABLE
SBA programs offer lower down payments and longer-term financing for newer businesses. Sign up for the Portal now to begin offering this exciting financing option to your clients.
CPA Business Funding Portal
Log in now to your firm's existing account or click below to apply for an account.
UPCOMING WEBINAR
Join us on 5/23 at 2pm ET to learn how to elevate your tax and CAS engagements using fintech, and earn 1 free CPE Credit.
What are CPAs saying about business financing advisory services?
We're entering into a new service offering for the profession by being able to work more closely with the lender and secure term loans for our clients through the CPA Business Funding Portal. This will help us maintain that strong bond as the trusted advisor.

Travis Miskowitz
, Director of CFO Advisory
WISS & COMPANY, LLC
CPAs are uniquely situated to assist clients with their financing needs. We know the client's business better than anyone else. We know their financial statements. We know their cashflow needs.

Gwen Young
, CPA, Partner
Young & Wadlington
The CPA profession has a unique opportunity right now to expand our trusted advisor role through business financing advisory services.

Todd Bernhardt
, CPA, Partner
Baker Tilly
The CPA Business Funding Portal offers a way for the accounting community to play a more integral role in supporting clients' business financing needs.
Andrea Parness
, CPA, Owner
A. Parness & Company

Deliver Financing Solutions to Your Firm's Business Clients
As trusted business advisors, CPAs are uniquely positioned to provide valuable insights into the financial health of their clients' businesses. And when the need for business capital and financing arises, there are a wide array of options available, which can quickly make finding the right business funding solution a difficult task. That's why CPA.com, in partnership with fintech lender Biz2Credit, developed the CPA Business Funding Portal, a cloud-based tool designed specifically for CPAs and CPA firms.
This scalable solution enables firm staff of all sizes to manage all their clients' business financing needs through one streamlined platform. With the Portal, CPA firms can more confidently provide ongoing business capital and financing advisory services, including securing competitive financing for clients that traditional lending providers cannot match.
Key Benefits

Fast Turnaround Thanks to the Power of Fintech Small business owners know that speed can make the difference between seizing opportunities and a missed chance. Get funding to your clients quickly with an easy online application and fast turnaround on funding decisions and deposits in as little as 72 hours.

Preferred Pricing – Client Discount on Origination Fees Exclusive to the CPA Business Funding Portal, clients whose funding application is approved will automatically qualify for a discount on origination fees at closing, which could be as much as 0.60%. This results in a discount of approximately 1.00-2.00% on the loan APR. (Estimated discount is based on a loan amount of $100,000 for a qualifying business).

Larger Funding Amounts for Your Clients Your clients' financial needs vary, so why should their financial options be one-size-fits-all? The CPA Business Funding Portal currently supports funding solutions ranging from $25,000 to $1 million, which can be tailored to the requirements of each business owner. This gives your firm added flexibility when it comes to offering options to clients, allowing you to further demonstrate your value.

Earn for Your Firm – Commissions and Annual Benefit Opportunities Multiple earning models for your firm to choose from means your relationship with your client works exactly how you want it to. Offset your costs by earning commissions on the financing applications that are funded for your clients, if you choose. For firms that process a large number of applications an Annual Benefit also applies. See subscription plans for more details.

Predictable Rates Unlike other financing options, funding through the CPA Business Funding Portal includes options that will have non-floating interest rates that won't go up just because of changes in the macroeconomic environment. Give your clients the confidence to have predictable payments in the future. Benchmark rates are assessed annually. After funding is issued, rates are locked in unless a payment is missed.
Financing Solutions for your Clients
Learn about the financing options available through the CPA Business Funding Portal.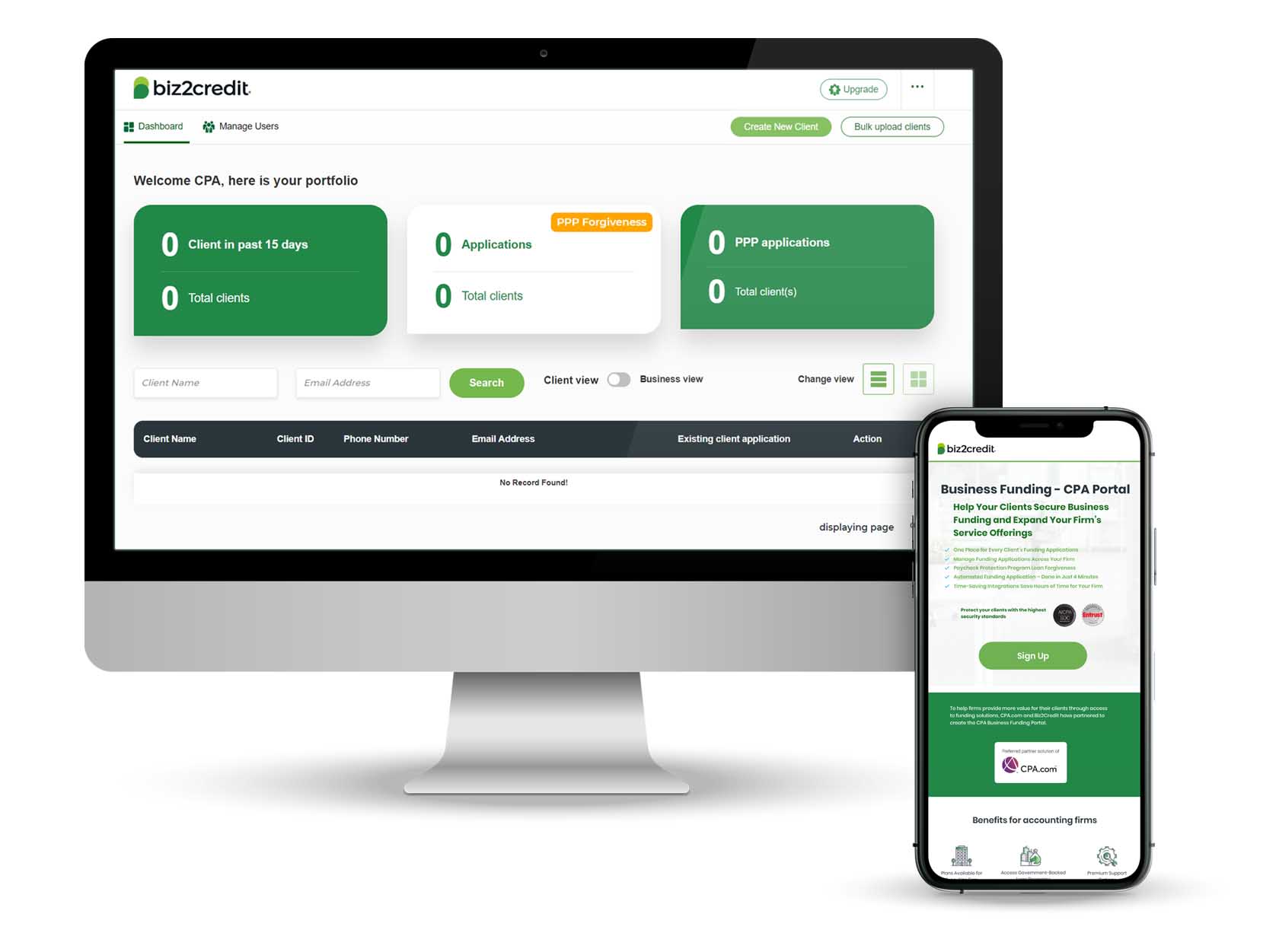 CPA Business Funding Portal – Subscription Options
PPP Loan Applications
PPP Forgiveness Applications
Users
Custom Roles
Customer Support
Features
AICPA PCPS Insights
CPA Directory for Small Businesses
15 Agent Fee Eligible Apps
15 Enhanced*
5
2
Premium
Admin
Included
Included
Enterprise
$1,499
per year
Unlimited Agent Fee Eligible Apps
75 Enhanced*
15
5
Dedicated
Admin
Included
Included
*Enhanced forgiveness features include: automatic bank statement and utility data imports, and AICPA forgiveness calculator import.
Access to the CPA Business Funding Portal is available to licensed professionals and advisors who are processing the Paycheck Protection Program loan applications & loan forgiveness applications on behalf of their clients. Effective April 2, 2021, if you are a non-CPA user you will only be able to submit applications if you meet certain conditions related to your controls on client qualification and document gathering. Learn more.
The business funding solution is designed to streamline the application process with benefits including: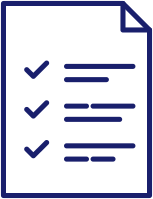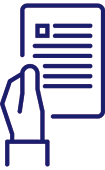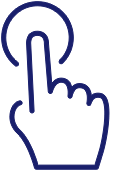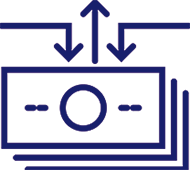 Important Resources & Information
Expand each section below to view and access applicable support resources for you and your clients. Hear the latest on the CPA Business Funding Portal on our live, semi-weekly PPP service update webinars:
Tuesday's & Thursday's at 10am ET.
Set up your account today

Building a future ready firm
The accounting landscape is changing rapidly and one word—complexity—defines both the greatest challenge and opportunity for CPAs. To keep pace with client expectations, firms are rethinking their strategies for practice management, client services and talent development.
CPA.com is your primary source for taking the complexity out of moving your firm into the digital arena – enabling you to focus on growing your business with the smartest solutions in our profession.
To learn more about CPA.com, please contact our team at inquire@hq.cpa.com or by calling 1.855.855.5CPA.
Questions? We're here to help