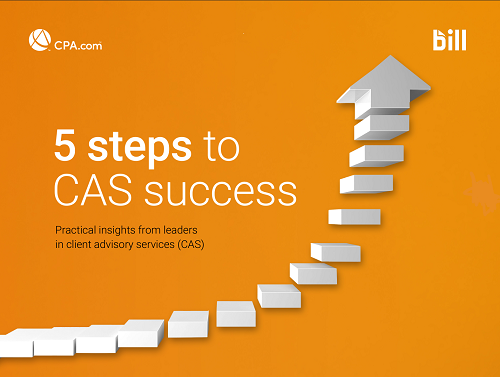 Free Whitepaper
5 Steps to CAS Success
---
Whether your firm is planning to launch a new client advisory services (CAS) practice or finding ways to refine and grow an existing practice, there are lots of valuable lessons to be learned from the recent experiences of leaders in the field. In this guide to CAS success, you'll get practical insights from leaders at some of the top CAS practices in the profession, on topics including:
Strategy and metrics
Process and technology standardization
Team-technology alignment
Business development
Specialization
These firm leaders and many others have embraced CAS for its ability to deliver profitability and stronger, advisory-level client relationships – and you can, too. Take a moment to download and read these practical insights on one of the fastest-growing practice areas in the accounting profession.