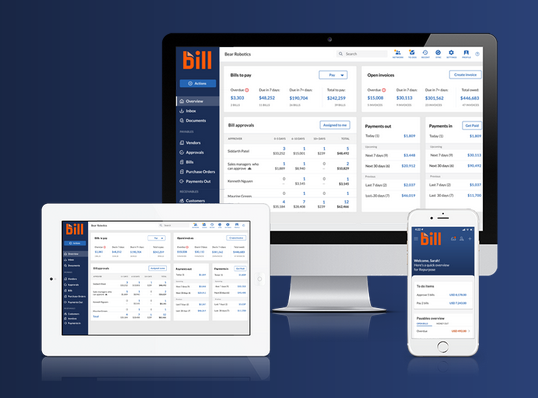 Free Webinar
Increase Your Margins & Value with AP Automation
---
Thousands of accounting firms like yours are growing their advisory services by automating and enabling bill pay for their business clients using BILL. The expensive and inefficient process of manually managing the accounts payable process was painful enough that SMBs started turning to accounting firms to help them solve this problem.
Please join us for our webinar where we'll walk you through data gathered by Goldman Sachs Equity Research and IBIS World Research that explains the inefficiencies of the traditional manual bill pay process, and how automation is changing the game for both SMBs as well as accounting firms like yours.
Here are some of the benefits of automation bill pay using BILL that will be discussed during the webinar:
Recurring revenue. Bill pay can provide a stream of predictable, recurring revenue.
Increase client loyalty. Providing a service in addition to traditional tax and accounting work can increase the likelihood that a client stays with your firm.
Provide value-added insights - Use the bill pay process and accounts payable data across clients to add new value.
Save your clients time and money - Eliminate manual bill pay to help your clients decrease costs and increase profits.
Note: This webinar does not offer CPE credit