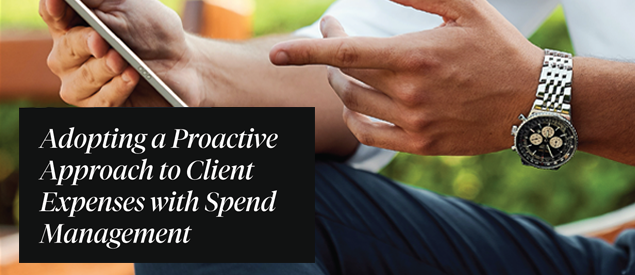 Free Whitepaper
Adopting a Proactive Approach to Client Expenses with Spend Management
---
As an accounting professional, you might consider expense management and spend management interchangeable words. The ideas do overlap in some ways. However, the two concepts have a distinct difference.
Expense management focuses on the money employees spend on behalf of their company, including travel, events, meals, and more.
Spend management represents a holistic approach to handling all cash flow—whether it's for meals, online ads, software, or payments to vendors. It provides a proactive path for accounting firms to help their clients track, analyze, and control spend.
Welcome to the next evolution of addressing expenses, one that follows the principles of spend management.