Stay in front of a changing sales and use tax environment.
CPA.com and Vertex
Firm Advisor Program
Whitepaper

Sales and Use Tax Services: 5 Key Questions to Drive Your Business Plan
Sales & Use Tax Workshop

Immersive workshop to build a high-growth SUT service model
Webinar

Sales & Use Tax Insights: How to Start, Grow and Scale Your Services

Accurate, end-to-end automated tax compliance services
Today's competitive landscape requires accounting professionals to be innovative. While maintaining a focus on technology to support on-demand client services, successful firm leaders are consistently evaluating services to expand their advisor role and provide unprecedented value. Providing a sales and use tax offering is one way firms can do this, and differentiate their services within a highly competitive profession.
CPA.com and Vertex have partnered to bring firms a best of breed end-to-end sales and use tax solution by combining cutting-edge technology with a real-world understanding of corporate tax software and services.
Powered by advanced cloud technology, the Vertex solution provides sales and use tax automation across the board to support clients and ensure compliance. The complexity of keeping up with thousands of jurisdictions and rapidly changing sales tax rates is simplified — allowing you to expand your trusted advisor role — and keep your clients off the radar, avoiding audits and hefty penalties.
Vertex Cloud provides everything you need for sales and use tax automation to ensure compliance.
Here is what it can do for you and your clients: Calculations and Returns in One Solution
Perform tax calculations and generate signature-ready PDF returns in one solution. Consumer Use Tax
Calculate consumer use tax and file your consumer use tax returns. Exemption Certificate Management
Store, update, and maintain exemption certificates. Rate Files
Download rate files by state or upload addresses for your specific business needs and access tax rate files. Returns Only Offering
Upload tax data files from any data source and generate signature-ready PDF returns. Access analytics to determine if your tax calculations are accurate.
Additionally, integration with mid-market ERPs and e-commerce platforms are available — providing enhanced capability for sales and use tax calculations specific to the native ERP, accounting system or ecommerce platform.
The Firm Advisor Program helps you provide higher value advisory services to your clients by extending your offerings into sales and use tax. The program is customizable to the needs of your firm, with the following benefits accessible to you as part of the Accountant Console:
Dashboard
Provides data analytics and quick navigation to commonly used functions.
User Access
Provides data analytics and quick navigation to commonly used functions.
SECURE and ACCESSIBLE
Grants access to your client data and returns 24X7 through a cloud-based solution.
Reporting
Enables the ability to view and analyze information via detailed reports.
End-to-end Solution
Delivers configuration, calculation and returns in a single solution to fulfill your clients' sales and use tax obligations.
CPA.com and Vertex
Firm Advisor Program
Program Resources: See and hear how Vertex Cloud is making an impact in today's firms
Joni Johnson-Powe, J.D., CPA, CEO/Principal at Taxnologi Solutions, LLC explains how the Vertex/CPA.com partnership provides opportunity for CPA firms with the Sales Tax Automation Program.
Craig Cookle, CPA, Partner at Wipfli LLP discusses the implications of growing aggressive state regulations and the opportunity this presents for your firm. How can you help your clients?
Additional CPA.com resources to keep you more informed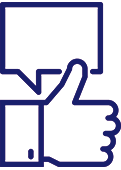 Success Stories
Only CPA.com offers your firm this level of support and strategy The power of smart business
The accounting landscape is changing rapidly. In a word, Complexity, defines the single greatest challenge, and opportunity, facing CPAs. Firms are rethinking their strategies for practice management, client services and talent development.
CPA.com is your primary source for taking the complexity out of moving your Firm into the digital arena — enabling you to focus on growing your business with the smartest solutions in our industry.
To learn more about Vertex Cloud, please contact our team at inquire@hq.cpa.com or by calling 1.855.855.5CPA.
Join the Vertex Firm Advisor Program
We'll get you up running in no time.