Build your sales & use tax practice
CPA.com
Compliance & Advisory:
Roadmap to Your Sales and Use Tax Practice Model
The market is demanding a sales & use tax advisor.
Build your practice to capitalize on the opportunity.
This two-day interactive workshop will help attendees understand the spectrum of sales and use tax services and select the service offerings they want to offer in their new or expanded SUT service line. Learn from experienced facilitators, engage in discussions with peers, participate in activities, and engage in deep reflection while you create a roadmap for pricing, staffing, selecting clients and positioning the services to generate revenue in this high-demand tax area.
What You'll Learn:
Understand the landscape of sales and use tax and the reasons that the demand is now so high
Identify your starting point on the spectrum of service offerings
Know why technology is key to your service line success, and learn when you need more than one software solution
Find out why a "SUT Champion" is an essential to staffing development
Learn how to price for the value of the services you offer
Review the elements of the SUT engagement letter
Identify the services that clients need, and learn to position your services to clients
Who Should Attend
CPA leaders and CPA staff from accounting firms who are looking to expand their service offering or are providing limited sales and use tax services, looking to commit to build out or launch a dedicated sales and use tax service line.
What Our Participants Are Saying
"I recently attended CPA.com's Sales and Use Tax workshop. It's essentially a blueprint for how to go about building (or growing) a sales and use tax practice. This workshop catered to firms of all sizes and gave me practical knowledge, tools, and tips to bring back to my firm the very next day. I learned more in this two-day workshop than I did in three years of self-study learning, and I came back to work feeling empowered and inspired."
The Facilitators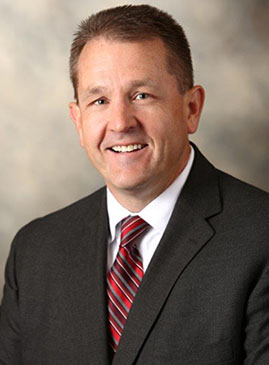 CPA, Partner, Wipfli LLP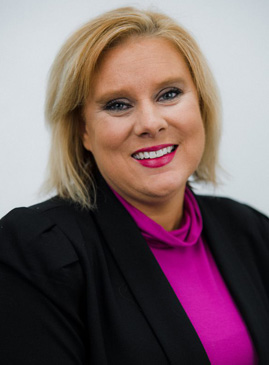 Product Lead, SUT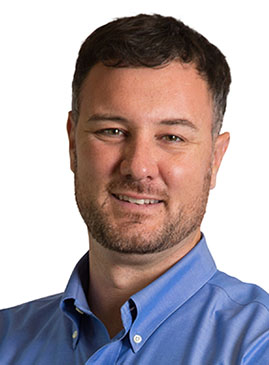 State & Local Tax Director, BerganKDV
Live group instruction - 15 CPE credits for full attendance
Register for a Virtual Workshop
Our virtual workshops put facilitators and learners in a shared online space, that allows learners to earn 15 CPE credits in four online sessions. Select a workshop date to learn more:
2020
November 17, 18, 19, and 24
2021
January 12, 13, 14, and 19
---
Live workshops return in 2021!



*Early Bird Expiration: One month prior to event
CPA.com (Registration # 108347) is registered with the National Association of State Boards of Accountancy (NASBA) as a sponsor of continuing professional education on the National Registry of CPE Sponsors. State boards of accountancy have final authority on the acceptance of individual courses for CPE credit. Complaints regarding registered sponsors may be submitted to the National Registry of CPE Sponsors through its web site: www.nasbaregistry.org
For more information regarding administrative policies such as refunds, cancellations and complaints, please contact CPA.com at 888-777-7077.
Program Level: Intermediate
Prerequisite: 2+ Years Tax Preparation Experience
Delivery Method: Group-Live
Field of Study: Business Management and Organization
Number of CPE credits: 15
No advanced preparation is required to participate in this workshop.
CANCELLATION POLICY
You may cancel without penalty if written cancellation requests are received up to and including 45 days prior to the start of the workshop. Due to financial obligations incurred by CPA.com, a credit less 50% of the registration fee will be issued for written requests received up to and including 21 days prior to the start of the conference. No refunds or credits will be issued on cancellation requests received less than 21 days prior to the start of the event. For more information regarding administrative policies such as complaints, cancellations, and refunds, please contact inquire@hq.cpa.com.
Learning objectives:

At the end of this workshop, attendees will be able to: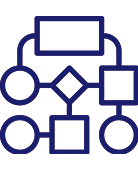 Define the fundamentals of a successful SUT practice and outline potential strategies for packaging the firm's offering.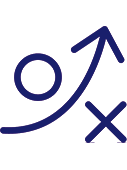 Create the core aspects of the business plan for your practice's SUT service.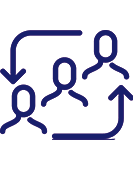 Prepare methods for assessing client requirements and profiles that have the greatest demand for SUT advisory and compliance services.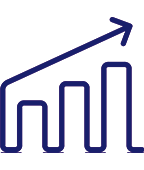 Evaluate technology options to scale and grow your SUT services.
Agenda:
Day 1:
8:00 AM Breakfast
8:30 AM Workshop begins
Landscape of Sales and Use Tax​
Spectrum of Service Offerings
45 minute lunch
Technology
Staffing
5:00 PM Workshop ends
7.75 hours total
Day 2:
8:00 AM Breakfast/Workshop begins (Q&A)
Pricing
Engagement Letter
45 minute lunch
Clients
Firm Self-Assessment
Roadmap
4:00 PM Workshop ends
7.25 hours total
Two-day total: 15 hours
The power of smart business
The accounting landscape is changing rapidly. In a word, Complexity, defines the single greatest challenge, and opportunity, facing CPAs. Firms are rethinking their strategies for practice management, client services and talent development.
CPA.com is your primary source for taking the complexity out of moving your Firm into the digital arena — enabling you to focus on growing your business with the smartest solutions in our industry.
To learn more about CPA.com, please contact our team at inquire@hq.cpa.com or by calling 1.855.855.5CPA.
Learn more about our resources