Meet the growing demand for authenticated financial information.
CPA.com
RIVIO Clearinghouse
3 unique users, 1 RIVIO Clearinghouse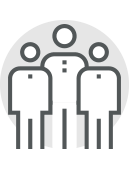 CPA Firms
Reduces the risk of fraudulent use of the firm signature and provides recall controls.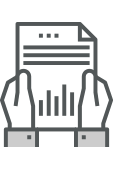 Private Businesses
Provides a digital repository to securely collect and distribute financial information.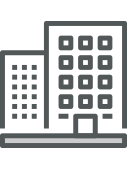 Third Party Users
Delivers an authenticated document digitally, reducing risk of fraud.

Transforming
financial information exchange.
CPA.com is bringing private company financial information exchange into the 21st century with the RIVIO clearinghouse. The online platform is designed to meet the need for accurate, source-driven and verified information and facilitates communication among three distinct users - CPA firms, private businesses and third parties.
For years in the United States, only public companies had access to a dedicated financial statement clearinghouse that supported authenticated document exchange among key stakeholders. Private companies have had to rely on more basic alternatives, such as email and courier services to distribute their sensitive financial documents.
While functional, users of financial information cannot be certain if the documents they receive have been altered. Additionally, due to the proliferation of the cloud, and the rapid rate at which the audit profession is changing, this is no longer a viable approach. The private company market has been missing a solution which provides source confirmation and authentication of financial statements. With RIVIO, those needs have been met.
---
Elevating your financial information exchange to a new level.
Be part of the effort to end the era of financial statement fraud, and move towards a more reliable, and trusted source for all invested parties that validates CPA Firms and ensures unaltered financial documents are delivered to key financial stakeholders.
CPA Firm benefits:
CPA Firm Validation
Confirms firms are licensed with the appropriate State Board of Accountancy and current in their relevant peer-review commitments
Source Confirmation and Document Authentication
Reduced risk of fraud in loan, investment and other financial and management decisions
Increased levels of confidence to third-party users that data is accurate and unaltered
Reduced Risk and Liability Exposure
Serving as a safeguard against lawsuits, which can arise when private companies alter or forge a CPA's audit report or referenced financial statements
Safeguarding a firm's brand and reputation in cases involving fictitious use of a firm's name
Control For Distribution and User Notification
All withdrawals and changes are communicated to any recipients who have received the documents
Report access is limited to a class of users specified by the CPA
Document Requests and Tracking
A real-time means for requesting documents
Easier, faster access to information to support lender, investor and borrower decision making
RIVIO: Repository of Intelligent Validated Inputs and Outputs
CPA.com
RIVIO Clearinghouse
Additional CPA.com resources to keep you more informed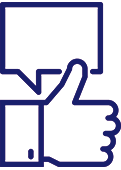 Success Stories
The power of smart business
The accounting landscape is changing rapidly. In a word, "complexity" defines the single greatest challenge and opportunity facing decision-makers in business today. Firms are rethinking their strategies for tax, accounting and finance departments.
CPA.com is your primary source for taking the complexity out of moving your firm into the digital arena - enabling you to focus on growing your business with the smartest solutions in our industry.
To learn more about CPA.com, please contact our team at inquire@hq.cpa.com or by calling 1.855.855.5CPA.
Questions? We're here to help