Introducing a tool to foster essential leadership conversations in your firm
CPA.com and Succession Institute
CAS Firm Self-Assessment Tool


Aligning your CAS Practice with best practices
CPA.com has partnered with Succession Institute to create a CAS firm self-assessment tool designed to help you align to CAS best practices. Launching in 2021 and broken into categories, this tool will give you a snapshot of how key CAS practice stakeholders assess the current health, direction, and processes of the practice.
Whether your CAS practice is in its infancy or already in its growth stage, the CAS Firm Self-Assessment Tool looks at key areas and common practices to:
Address best practices for pricing CAS services and growth paths
Recognize the practice's operational hurdles that stand in the way of improved efficiency and success
Identify key conversations that can quickly impact your firm's trajectory for growth and profitability
Sign up to be notified of updates
Webinar
Aligning Your CAS Practice with Best Practices: Introducing a Tool to Foster Essential Leadership Conversations in Your Firm
Join creators Bill Reeb and Tommye Barie as they discuss the ways that firms can use this self-assessment to foster essential conversations that can quickly impact your firm's trajectory for growth, profitability and future success of your CAS Practice and the clients you serve.
Available On-Demand
Duration: 60 min.
Webcast Type: Live
Our facilitators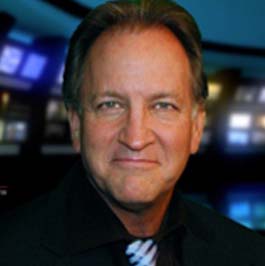 William (Bill) Reeb
CPA, CITP, CGMA, Chief Executive Officer
Succession Institute, LLC
Bill has been consulting for three decades to all sizes of businesses, from Mom and Pop operations to Fortune 100 companies, primarily in the areas of strategy, leadership and change management. He decided to add the credentials of CPA behind his advisory work and became a CPA in 1986. Prior to his life as a CPA, he worked for IBM in sales back in the late 70's. As an entrepreneur, Bill has founded seven small businesses, he had two ladies clothing stores, one retail computer software store, a software development firm, a computer consulting firm, a CPA firm and his current management consulting firm - Succession Institute, LLC.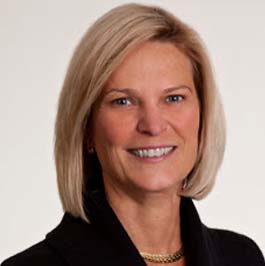 Tommye Barie
CPA, Executive Vice President of Leadership Development
Succession Institute, LLC
Tommye Barie is a recently retired partner of one of the 100 largest full-service accounting and consulting firms in the US. After more than thirty years as an audit and assurance partner, and as her last charge before retirement, she launched the Firm's Client Advisory Services practice. Tommye served on the firm's audit and assurance committee and the firm's FAST (forward and strategic thinking) committee.

Building a future ready firm
The accounting landscape is changing rapidly and one word—complexity—defines both the greatest challenge and opportunity for CPAs. To keep pace with client expectations, firms are rethinking their strategies for practice management, client services and talent development.
CPA.com is your primary source for taking the complexity out of moving your firm into the digital arena – enabling you to focus on growing your business with the smartest solutions in our profession.
To learn more about CPA.com, please contact our team at inquire@hq.cpa.com or by calling 1.855.855.5CPA.
Learn more about our resources