A Distributed, More Virtual CPA Firm and A&A Practice
Today, firms are working more virtually than ever before, but there are challenges in managing a virtual working environment. Not only does staff need to be equipped for success in a virtual working world, but firms must also ensure customers are cared for and have a positive experience.
In the world of audit, there are steps firms should be taking now to more holistically digitize their financial statement services to drive efficient, high-quality work and value for clients. Even for firms who have pivoted well to working in a virtual environment, it's important to stay vigilant about what is working well and what needs to change in order to maintain success.
To help audit and assurance (A&A) firms quickly adapt to the current business landscape and transition their firm and A&A practice to a remote working environment, we have curated and developed resources around some key areas where we feel we can most help transform firms and this practice area.
Questions? We are here to help.
A&A Business Continuity
How can you run your audit and assurance business in an increasingly digital and virtual environment? How can technology support this? Change in the below key areas is no longer optional for A&A firms, as client and staff expectations around services have been forever impacted by the pandemic:
Enable A&A staff to work effectively with a Cloud-based work eco-system with clients and each other
Enable a remote A&A workforce
Help clients with their critical needs and act as even more of a trusted advisor
Standardize on electronic report delivery, tracking and management
1896
New York Gov. Levi P. Morton signed the first CPA bill into law. Accounting documents were done on-site or hand-delivered to the client.
1953
UPS resumed air service called UPS Blue Label Air with two-day service to major cities along the East Coast and West Coast.
1983
Between 1973 and 1983, the number of fax machines in the United States increased from 30,000 to 300,000.
1993
In tandem with Adobe Acrobat Version 1.0, the first PDF format was released. Fraud via PDF hard copy manipulation was possible immediately.
1996
Modern email systems use the MIME standard, making email attachments more utilitarian and seamless.
2016
The RIVIO private company clearinghouse for authenticated financial document exchange is launched by CPA.com, in collaboration with Confirmation.
2019
RIVIO Clearinghouse adds support and validation for CPA firms offering services that only require Engagement Review (was previously available for System Review firms only).
Key Market Drivers:
Convenience and security of sensitive information.
Key Market Drivers:
Convenience and firms expanding beyond a local reach.
Key Market Drivers:
Lower costs, speed of service and convenience.
Key Market Drivers:
Convenience, security of sensitive information, and simplicity.
Key Market Drivers:
Reduced administrative burden, security of sensitive information.
Key Market Drivers:
Quality control, fraud prevention, adding value beyond compliance.
1934
Within five years after the stock market crash of 1929, the 1933 Truth in Securities law is passed and the Securities and Exchange Act of 1934 created the Securities and Exchange Commission (SEC). Auditing documents continued to be hand-delivered to the client.
1973
Federal Express began operations, giving CPA firms everywhere an option for express delivery of original documents.
1989
By 1989, the number had jumped to four million and an instant, secure method of transmitting financial documents becomes a viable option.
1999
Thomson introduces its first client portal.
2001
Multiple viable industry vendor portals are offered to CPA firms for PBC management and financial statement and report delivery.
2018
As mass-use portal outages, breaches and "forced password resets" are confirmed by industry vendors, CPA firms pivot toward RIVIO.

Kim Moore, Director of Audit at SummitCPAs, joined us for a LinkedIn Live session to share wisdom and practical advice for auditing firms who are trying to adjust to remote working conditions.
Client Interaction
Ensure you and your clients stay connected and in sync, this means evolving the pre-engagement meeting, the engagement wrap-up meeting and everything in-between.
Professional Electronic CPA Report Delivery at no cost
Staff and Team Engagement
Look at how changes in technology and process can help keep your team working together effectively from anywhere.
Technology Resources
Explore how technology can strengthen your firm's efforts right now.
Professional Electronic CPA Report Delivery

With RIVIO, there is no longer a need to rely on inefficient, unsecured methods for exchanging sensitive financial documents such as email and courier services. RIVIO ensures the delivery of unaltered financial information to key stakeholders and offers the technology needed to keep pace with an evolving environment.
Collaborate Effectively in Real-time
Ensure your team and clients stay connected from anywhere with these cloud-based solutions.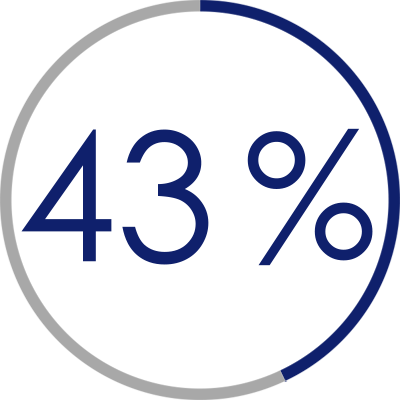 of accounting professionals reported that "Receiving information from clients in a timely, complete manner" was their top assurance engagement challenge Source: 2019 CPA.com Poll of 400 accounting professionals.


End-to-end preparation, compilation and review engagements
Learn more


Secure, effective collaboration around PBC documents and requests
Learn more
Members of the A&A community share how virtual solutions are supporting their transition to a distributed workflow.
"There are so many times that a client will email us and ask for copies of old financial statements. With RIVIO, we have a permanent online repository of this information that clients can easily access themselves, without having to call us. It's better for us — and better for them."
Jeremy Dilliard, Partner, SingerLewak
"This is an historic time for CPA firms to help their business clients and play the trusted advisor role," said Erik Asgeirsson, president and CEO of CPA.com. "We are hearing from many firms that their clients are so thankful they implemented cloud-based operating. Those firms that have already embraced cloud solutions are well positioned to be trusted advisors during this time of need. Firms that have not are scrambling a bit."
Erik Asgeirsson, President and CEO of CPA.com
"For us, it was important to have a single, centralized tool for managing our work — to move away from the piecemeal approach that was holding us back. Now I can't imagine us doing this work any other way. We're moving almost totally online, not really using paper anymore."
Larry Lowery, Partner, The CPA Group
Transitioning to a Distributed CPA Firm: Educational Videos
These educational videos have been curated to help you deepen your knowledge in topics such as new skills and competencies, technology, staffing, and gaining a competitive advantage through simplification and innovation. Click each video to learn more.