A smarter way to do preparation, compilation, and review engagements

OnPoint PCR Product Overview
A modern approach to preparation, compilation and review engagements
Webinar
Navigating your way to smarter preparation, compilation, and review engagements
Survey Infographic
Top A&A engagement challenges and how to address them




Achieve high quality results with less effort
When working on preparation, compilation, and review (PCR) engagements, how much of your time is spent doing repetitive tasks, managing the details around planning the engagement, ensuring you're completing the right checklists or the right procedures within checklists, or tracking communications and following up on requests to clients?
Designed to resolve these challenges, OnPoint PCR, part of the OnPoint A&A Suite and powered by the CaseWare Cloud, offers a truly unique approach to completing PCR engagements.
Instead of starting with a substantive set of procedures and checklists that must be pared down for a particular client's situation, OnPoint PCR starts simple, then builds out the engagement file based on the information provided. This innovative use of logic-based methodology helps firms optimize engagements, so they are doing exactly what is needed - no more and no less.
How It Works: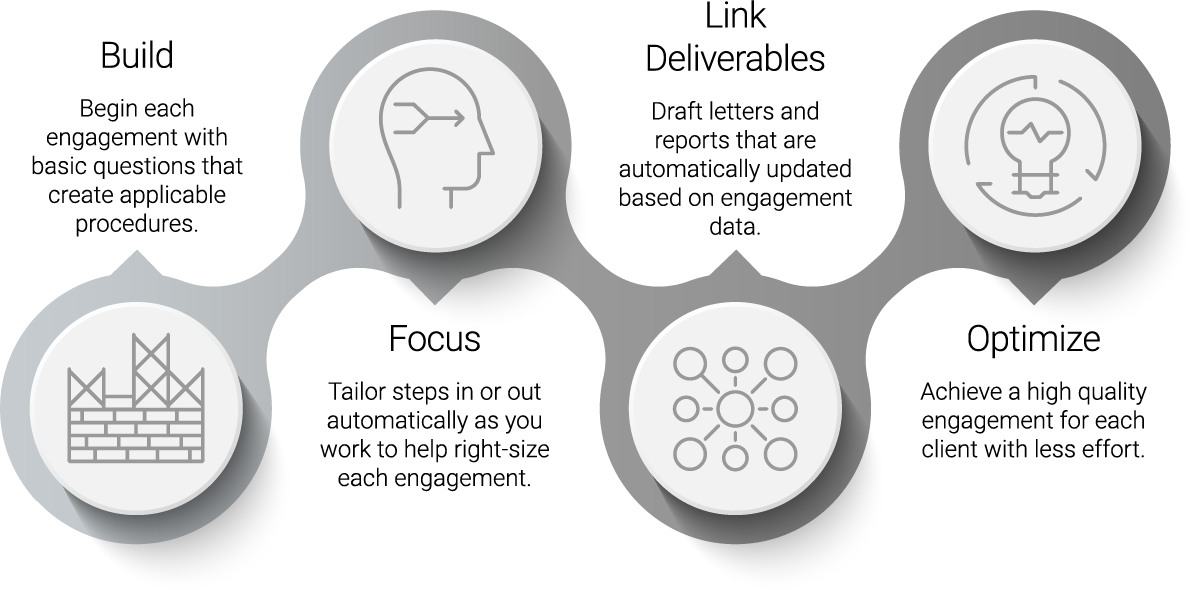 Key Benefits
Designed to eliminate manual processes and unnecessary steps, OnPoint PCR provides numerous benefits to optimize engagements, including:

Comply with Confidence:
Helps ensure that your firm is providing accurate information and documentation in order to comply with professional standards.

Simplify Your Workflow with a Clean, Simple Setup:
Instead of having to pare down extensive checklists, start with an easy client acceptance document that will tailor the engagement as you provide the details.

Gain Efficiency with a Single, Consistent Interface:
Centralizes the many components of preparation, compilation and review work through a single platform, including: Engagement management, Engagement methodology, PBC document management (including built-in e-signature support), Trial balance tools as well as creation of reports and letters.

Save Time with Automated Report and Letter Drafting:
As work is completed in an engagement, the logic built into OnPoint PCR updates the language on letters and reports to help align deliverables with quality standards.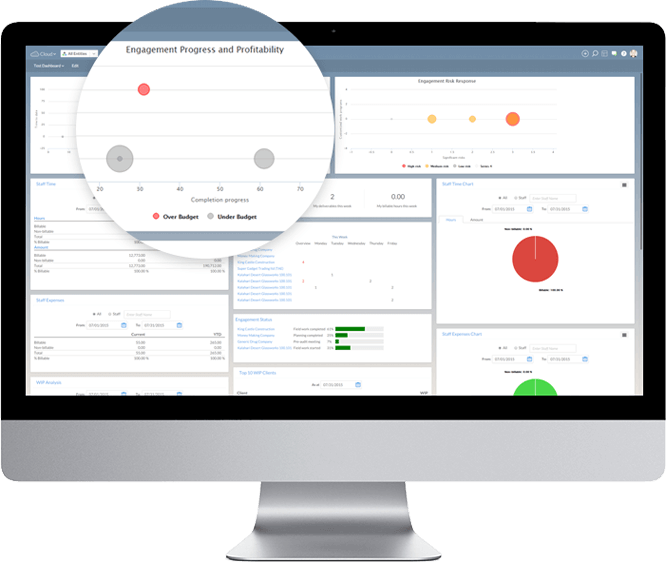 Additional resources Whitepapers

Success Stories

Building a future ready firm
The accounting landscape is changing rapidly and one word—complexity—defines both the greatest challenge and opportunity for CPAs. To keep pace with client expectations, firms are rethinking their strategies for practice management, client services and talent development.
CPA.com is your primary source for taking the complexity out of moving your firm into the digital arena – enabling you to focus on growing your business with the smartest solutions in our profession.
To learn more about CPA.com, please contact our team at inquire@hq.cpa.com or by calling 1.855.855.5CPA.
Questions? We're here to help