Insights that greatly impact the speed and depth of your analysis

OnPoint AnalyticsAI Product Overview
Gain valuable insights
OnPoint Analytics AI Webinar
Enhance the Speed and Depth of Your Analysis with OnPoint AnalyticsAI
Auditing In The Future
Few areas are as poised for transformation as the auditing profession. Learn more about the vision for a Dynamic Audit Solution that is being driven by AICPA, CPA.com and participating firms.




Leveraging AI to provide valuable insight through automated data capture and analysis
As you work through assurance engagements, do you find yourself requesting a significant number of reports from clients to get more details around transactional activity? And once you get what you need, how much time do you have to dig into the data for valuable insight? Does it feel like you are able to quickly get detailed analytics that help refine your focus?
OnPoint AnalyticsAI can dramatically impact the speed and depth of your analysis driving more value for clients in the process. As part of the OnPoint A&A Suite, OnPoint AnalyticsAI provides secure, online, risk-based analysis at the transaction level by processing a client's entire transaction data set. With OnPoint AnalyticsAI, you can reduce the time spent in transaction analysis by performing multiple tests on the whole transaction set automatically. Here's how it works:
Point to your client's accounting system (i.e. QuickBooks, Xero) to connect to the entire transaction data set.
Configure specific data tests based on what matters most for the client's situation, keeping you in control.
Process your analytics to receive a report that analyzes the entire data set, indicating areas of higher risk based on the focus areas that you provided for the analysis.
The end result: A more precise, valuable analysis to augment your judgment that leverages AI yet is driven through your input.
Key Benefits
Leveraging OnPoint AnalyticsAI during the planning phase of your assurance engagements provides valuable insight through the use of AI-based transaction level testing, with benefits that include:

Tailored, Risk-based Analysis to Help Identify Focus Areas:
If an account requires a closer look, it can be designated as an 'influencer' account to help auditors determine audit priority, scope, and risk score.

Increased Confidence in Data Accuracy & Completeness:
Data completeness can be confirmed automatically through data reconciliation, control totals, and data profiles.

Powerful Insights:
Compare transactions across multiple dimensions, and the clickable Risk Summary widget allows users to isolate areas of interest and examine the details.

More Meaningful Audit Analysis:
OnPoint AnalyticsAI generates configuration reports with documented understandable evidence that outline analysis conducted (such as tests run, scores and parameters).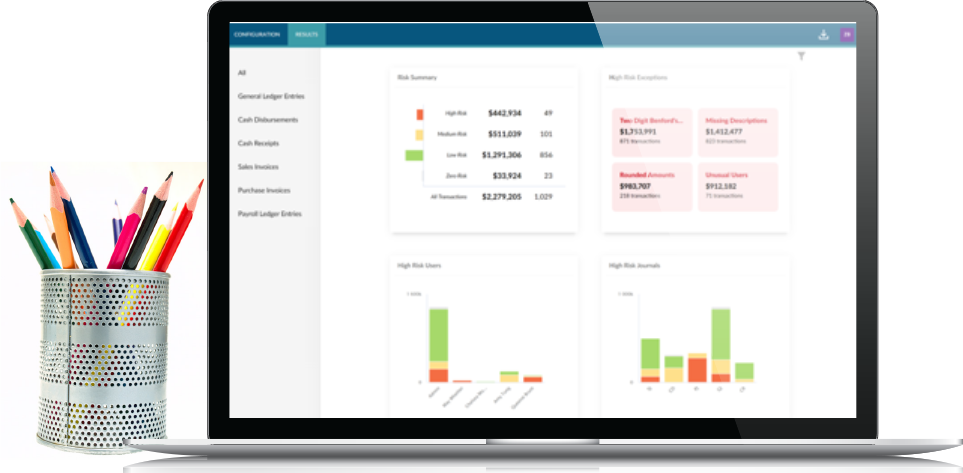 Building a future ready firm
The accounting landscape is changing rapidly and one word—complexity—defines both the greatest challenge and opportunity for CPAs. To keep pace with client expectations, firms are rethinking their strategies for practice management, client services and talent development.
CPA.com is your primary source for taking the complexity out of moving your firm into the digital arena – enabling you to focus on growing your business with the smartest solutions in our profession.
To learn more about CPA.com, please contact our team at inquire@hq.cpa.com or by calling 1.855.855.5CPA.
Questions? We're here to help