Take the next step in client service
CPA.com
Training & Workshops
Learn about our training & workshops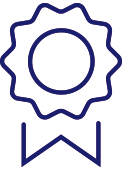 CAS Certificate
Set yourself apart and strengthen your expertise in client advisory services with our fundamental client accounting advisory services certificate.

Compliance & Advisory: Roadmap to Your Sales and Use Tax Practice Model
Build a business model that helps clients navigate the changing landscape of sales and use tax.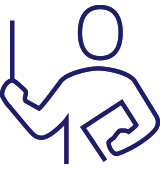 Client Advisory Services Roadmap Workshop
Build your BPO business model at our Digital Client Advisory Services Roadmap Workshop

Digital CPA
December 8th Virtual Event

Financial Planning Advisory Services: An Extension of Your Tax Practice
Expand your tax preparation and planning services to include year-round financial planning advisory services.
Trusted Client Adviser Workshop
No matter your level in the firm, you can become a strategic partner to your clients
Success Story
Ahead of the curve with premium outsourced finance and accounting services
Success Story
Leading Clients in the Right Direction with High Value Advisory Services
Success Story
Differentiating Client Services with a World of New Options to Address Client Needs