Meet demand, spur growth, and support clients.
CPA.com Practice Area Resources
Sales & Use Tax
The Sales and Use Tax (SUT) landscape is more complex than ever before. Major shifts in legislative regulations, new tax rules, and changes to product taxability have added to the complexity. As a result, businesses are increasingly looking to their accountants for support – creating an opportunity for the accounting profession to help and evolve its trusted advisor role.
Support clients and spur growth by offering SUT services to those who are seeking help navigating the changing landscape and the impact to their businesses.
Tap into expert guidance with CPA.com
To empower accounting professionals to achieve their goals of transformation in SUT, CPA.com offers a host of practice development training and educational resources, as well as access to the leading cloud-enabled automation technology – Vertex Cloud – designed to help firms grow their SUT services profitably, and effectively.
Save the Date!

ARIA Resort & Casino, Las Vegas
December 3-6, 2023
#DigitalCPA
Partner Technology Solution and Firm Advisor Program
CPA.com and Vertex have partnered to help firms provide unprecedented value in this complex area through the use of end-to-end SUT automation technology and an exclusive accountant console as part of the Firm Advisor Program.
By combining cutting-edge technology with a real-world understanding of corporate tax software and services, the Vertex solution supports clients' needs and ensures compliance while providing firms industry-leading outsourced technology options.


Educational Resources: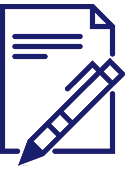 Featured
Mastering SUT Services: Plan, invest, network
A successful sales and use tax practice requires a comprehensive business strategy to guide its successful growth, enabled by dedicated investments in the resources and knowledge required to serve clients well. Download this guide to learn how a more disciplined, dedicated approach to learning is essential.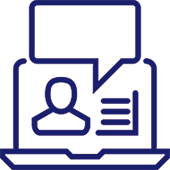 Additional
Contact us to discuss how you can develop or expand your SUT services profitably and effectively by emailing, inquire@hq.cpa.com.