Increase your proficiency to maximize your value





Why choose training with CPA.com?
With our training, your team can maximize productivity, utilize OnPoint EBP to its fullest capacity, and leverage the guided methodology for efficient, high-quality employee benefit plan audits.
*Training is available exclusively for firms with an OnPoint EBP license.
Training offerings to meet your needs

OnPoint EBP Essentials
The OnPoint EBP Essentials course is a four-hour virtual training course designed to assist learners in using the software for an effective and efficient audit workflow in alignment with the OnPoint EBP methodology. OnPoint EBP can be used for the following benefit plan types: 401(k), 403(b), Defined Benefit, and Health and Welfare. OnPoint EBP continues to address engagements when management elects to have an audit performed pursuant to ERISA Section 103(a)(3)(C), as well as engagements not performed pursuant to ERISA Section 103(a)(3)(C), for all in-scope plan types. The training course will focus on 401(k) plans but will also address the major differences with the other plan types. After the course, you will receive self-study exercises for hands-on practice in the software and to reinforce the learning objectives.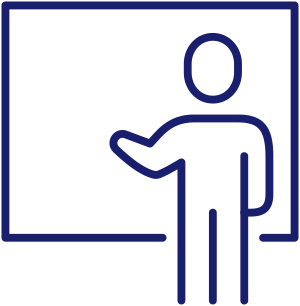 OnPoint EBP Enhanced Essentials
This private firm training expands on the EBP Essentials course including integrated case studies and one-on-one guidance to help your firm make the most of the software. This interactive training is comprised of two 3.5 hours sessions and is designed to include up to 10 people in your firm.

Custom Training
Ask us how our courses and training content can be tailored to meet the specific needs or timeline of your firm.
Drive efficiency while maximizing the effectiveness of CPA.com solutions with our comprehensive consulting and practice development offerings.
CPA.com
Professional Services
Combining strategy & execution to propel your firm forward.