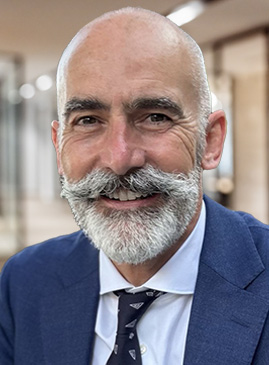 Patrick Bonnaure
Chief Operating Officer
As Chief Operating Officer, Patrick Bonnaure oversees CPA.com's technology, development and operations teams. In this role, he is responsible for developing and executing business strategies, plans and procedures to promote company performance and growth.
Patrick was part of the founding team at Rivio, which merged with CPA.com in 2000. He left CPA.com in 2008 and rejoined the company in 2021 as COO.
Patrick has over 20 years' leadership experience in sales, marketing and finance in organizations ranging from blue chip companies, such as Bain & Company, Microsoft, Intuit and Procter & Gamble, to VC-funded startups including TrustRadius, Telestax, Swivel and WebTV.
Patrick also founded and led ProLedge, a bookkeeping services firm focused on redefining the workflow and engagement process for SMBs. He sold his firm in 2012.
As a 'global citizen', Patrick brings a diversity of thought and experience to the CPA.com executive team. He was born in Switzerland, from French parents, and was raised in Italy. He married an American and later become one himself.
Patrick lives with his wife on a small ranch outside of Austin, TX. They have three adult children.