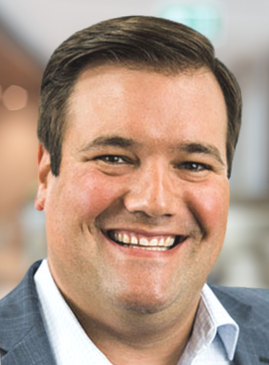 Kalil Merhib
Executive Vice President, Growth & Professional Services
Kalil is a firm and change management strategist, and growth and transformation enthusiast. As the leader of CPA.com's professional services and growth organizations, he leads go-to-market strategy across the organization's product and services business lines to the CPA profession and adjacent professional markets. Kalil's efforts have fueled CPA.com's engagement with all segments of the CPA profession around the categories of Organizational Change Management, Client Advisory Services (CAS), and Audit and Assurance practice area
Kalil leads CPA.com's practice transformation initiatives including CAS2.0, a progressive business model framework and methodology that enables firms to establishment, optimize and transform client advisory services to deliver business insights to today's business leaders.
He is also leading engagement with firms to transform their audit practice leveraging the Dynamic Audit Solution suite of applications with intentional change management, implementation and training strategies.
Kalil's extensive knowledge of technology, leadership and strategic management trends in the accounting profession has situated him in high demand for speaking engagements across the nation, allowing him to share vital insight and information to accounting professionals. He has been recognized by CPA Practice Advisor as a Top 20 under 40 Superstar (2013) and Top 20 under 40 Influencer (2022), and was named by Accounting Today in 2022 as "One to Watch" for his influence and contribution to the visible change in the accounting profession.
Kalil lives in southeast Michigan and in his free time he enjoys traveling and making family memories with his wife, Aubrey, and daughter, Tenlee, as well as golfing, skiing and playing hockey.