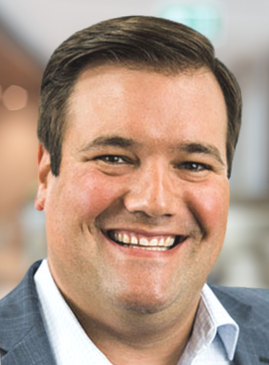 Kalil Merhib
Vice President, Growth & Professional Services
Kalil is the leader of CPA.com's sales organization, and is responsible for developing and executing go-to-market sales strategy across the organization's product and services business lines to the CPA profession and adjacent professional markets. Under his leadership, CPA.com's sales capacity has expanded to drive deep engagement with the Big 4, Top 100 CPA firms, and small and midsize firms spanning client accounting services, sales and use tax, audit and assurance, and advisory practice areas.
After earning a bachelor's degree in food industry management from Michigan State University, Kalil worked as an account representative with Thomson Reuters Tax & Accounting.
Kalil joined the CPA.com team in 2011 as a strategic account manager. After consistently outperforming goals and having demonstrated exemplary leadership and vision, he transitioned into Enterprise Business Development. His extensive knowledge of technology, leadership, and strategic management trends in the accounting profession has kept him in high demand for speaking engagements, allowing him to share vital insight and information to accounting professionals. He also led the launch of CPA.com's RIVIO Clearinghouse.
In 2017, Kalil was recognized by CPA Practice Advisor as a Top 20 under 40 Superstar for his influence and contributions to change in the accounting profession.