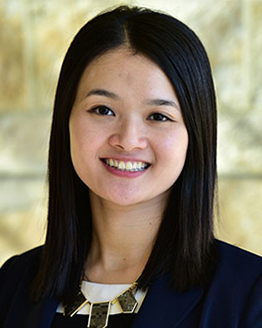 Zunie Nguyen
CEO, Yogi CPA
Zunie's firm helped small business close over $4M in PPP and $1M in EIDL loans during the pandemic. She took on the challenges of providing these new services and staying up to date with the accounting standards, while the traditional CPA office refused to.
Zunie is a young Vietnamese CPA who came to the US when she was 18, attended the University of Texas at Austin, worked at the Big Four and went to establish her own career as a solo-entrepreneur. Her firm is focused on financial independence for high income earners.
The client experience, from onboarding, to service delivery and completion, communication, was 100% paperless and continued to be so after the pandemic. She went from core service (tax) to capital and loan consulting to help small businesses struggling through the pandemic - over $5 Millions loan closed. Every experience has been paperless - through the use of online communication such as Google meet, online client portal, and commit to a response timeline within 3 business days. She utilized Quickbooks, Microsoft visio, Canva, Mailchimp and all available tools to accomplish the goals. Her innovation drive was from her days at the Big Four in accounting technology and consulting projects, she believed technology enabled us to achieve better things as financial service providers.
A key component of her service was educational marketing communication that added value - her firm provided a consistent monthly newsletter through Mailchimp with helpful accounting and tax content and reminders. In addition, the startup continued to deliver weekly content updates and videos through Instagram and Facebook channels. I've heard feedback from her clients that there has been no CPA who does such an extent of outreach to their clients.