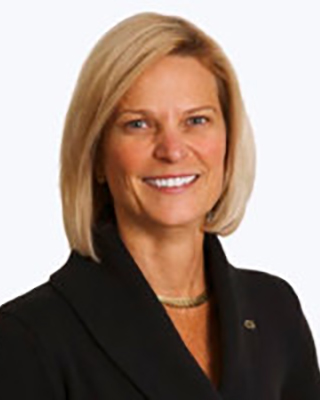 Tommye Barie
EVP, Leadership Development, The Succession Institute
Tommye E. Barie, CPA was Chair of the American Institute of CPAs Board during 2014-2015.
Barie has an extensive history of service to the accounting profession. From 2003-2006 and 2009-current, she served as a member of the AICPA's governing Council and from 2010-2016, she was a member of the AICPA's Board of Directors. She served as Chair of the AICPA's Finance Committee from 2011-2013, the National Accreditation Commission from 2008-2011, the Compensation Committee 2014-2015, and the Nominations Committee 2015-2016. She has additionally been a member of the Institute's Strategic Planning Committee.
Barie served as President of the Florida Institute of Certified Public Accountants from 2004-2005.
Barie is a partner with Mauldin & Jenkins, LLC leading the Firm's Client Advisory Services practice.
Barie received her BBA in Accounting from Stetson University.
She currently resides in Sarasota, Florida.