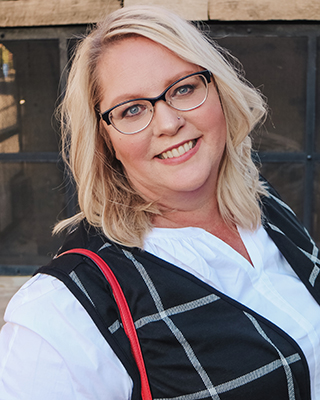 Gabrielle Luoma
Co-Founder, CEO, MOD Ventures, LLC
Gabrielle, founder and visionary of MOD Ventures, began building her business in 2004 in the living room of her own home. She is a wife and mother of two and wanted to spend as much time with her kids as she could. This desire, combined with a passion for revolutionizing the world of accounting, gave birth to the business we have now.
The MOD Ventures firm is unique in that it was built upon the aspiration to not only help businesses grow, but to change the way they see accounting, taxes, day-to-day business operations and their big-picture vision. Gabrielle spends most of her time on-site or in a conference room with her clients brainstorming, hands on strategizing, and coaching. Gabrielle's energy and zeal are what pushes business owners to see their dreams in a new way and gives them the courage to step into the unknown.
Not only is Gabrielle a dynamic resource for her clients, she is also an inspirational pioneer for other CPAs in navigating changes in the accounting industry. She is often jetting off all over the country to speak at various conferences encouraging other CPAs to re-discover their profession as an exciting trade and advising on how to better serve clients. Gabrielle is currently working on her third book, this time for CPAs who are also passionate about innovation!
When Gabrielle isn't innovating, she can be found rooting on her youngest daughter in her cheer competitions, dreaming, drinking coffee, or watching Game of Thrones. In addition to all these, Gabrielle is also a master gardener – you should see the peppers she grew!
Gabrielle graduated from New Mexico State University with a Bachelors of Accountancy, is an advisor for the Accounting department at Pima Community College, and is an Executive committee member of the PCPS section of AICPA.