Congratulations to this year's Innovative Practitioner award winner

2023 Innovative Practitioner of the Year award
The Innovative Practitioner award is your opportunity to recognize the profession's pioneers, those who demonstrate thought leadership, strategic decision-making and a commitment to drive the profession towards the future.
2023 INNOVATIVE PRACTITIONER WINNER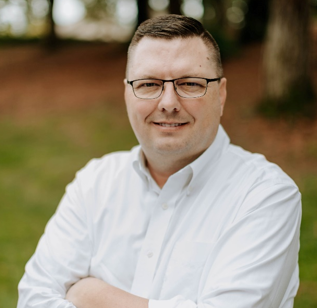 Steve Chaney
CPA
Owner
Chaney & Associates
Steve Chaney is the owner of Chaney & Associates, a more than 20 year old firm that specializes in providing outsourced accounting services in the not-for-profit niche. He embodies the very essence of innovation, leadership and excellence in the world of digital accounting.
For more than two decades, Steve has been at the forefront of outsourced accounting, pioneering methodologies and tools that have set industry standards. His firm's specialization in faith-based organizations, coupled with a client base that spans almost the entire nation, stands as a testament to his vision and drive.
Key achievements that underscore his candidacy include:
Innovation with Cloud Technology: Under Steve's leadership, Chaney & Associates designed an ingenious Google Cloud dashboarding system. This tech stack integration offers clients a seamless and holistic view of their accounting metrics.
Employee Retention Tax Credit Initiative: Steve's foresight and efficiency were evident when he devised an online system to streamline the Employee Retention Tax Credit application process. His firm has remarkably processed over 10,000 applications, providing invaluable service during challenging times.
Consistent Growth: With an astonishing record of never seeing less than a 17% growth year over year, Chaney & Associates' trajectory is a testament to Steve's business acumen and the trust his clients place in his services.
National Footprint: Today, Steve's firm proudly serves faith-based organizations in 49 states and has employees in nine states. This expansive reach signifies the firm's reputation and the efficacy of their services. As of 2023, the firm proudly serves more than 1,100 churches, underlining its significant presence and influence within the faith-based community.
Mastery in Implementing BILL Spend & Expense (formerly Divvy) for the faith-based marketplace: Steve has adeptly adapted systems like BILL Spend & Expense, transforming its capabilities to serve the unique needs of the faith-based marketplace. Through the platform, Steve has dramatically streamlined their operations, thereby reducing their scope while simultaneously amplifying the real-time value they offer as Trusted Business Advisors. The acquisition of Divvy from BILL has further fortified Chaney & Associates Professional Corporation's service offerings. This strategic move has not only enriched their value proposition but also extended their reach, with the potential to impact thousands of clients.
Recognition from a Leading Global Denomination: Steve's unwavering commitment and unmatched contributions to the faith-based marketplace have been recognized and honored by one of the world's largest church denominations. This endorsement transcends mere professional accolades; it stands as a testament to the harmony with which Steve has interwoven his profession and his faith. With decades of dedicated service, it's inspiring to see global faith communities resonate with and acknowledge Steve's profound impact.
Trailblazing Partnership with Xero: Steve's recognition as Xero's first 'Partner of the Year' and his firm's distinction as the first Gold and Platinum partner of Xero showcase his early adoption and mastery of cloud-based accounting tools.
Steve Chaney's journey is more than just a tale of professional success. It's a story of visionary leadership that has seamlessly integrated top-tier digital accounting services with a purpose – connecting every endeavor to the "Why".
2023 RUNNER UP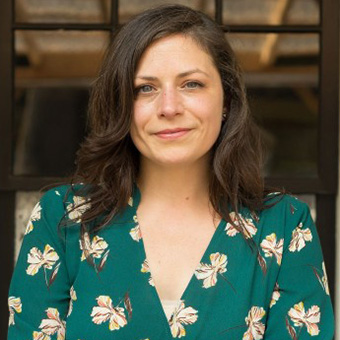 Ashley Francis
CPA
Owner
The Francis Group, PLLC, and Kitchen Table Automations
Ashley Francis is the owner of The Francis Group, PLLC, which offers personalized tax and estate planning solutions. While actively managing her practice, she is driving the future toward the digital future by encouraging leaders and talent to embrace AI.
Through her passion for technology, Ashley has established herself as a leading expert in the practical applications of AI and automation in the delivery of tax services, particularly through BingChat and the Microsoft suite of AI solutions. Microsoft has begun including her in their developer advisory sessions, and she is helping shape tools that will help support the profession.
In a time when articles and other resources on AI can feel overwhelming, Ashley explores and openly shares her passion for technology and the opportunities AI holds to elevate the profession through social media with her #taxtwitter collaborators, as a conference speaker and through the creation of Kitchen Table Automations, a company that teaches AI to accounting, tax and other professionals. Ashley's "30 days of AI – Tiny Lessons for Busy Professionals" has been highly referred because it is easily-accessed and contains bite-sized learning opportunities with real-life practical applications for learners, specifically those in the accounting profession.
View Our Previous Winners
Previous Winners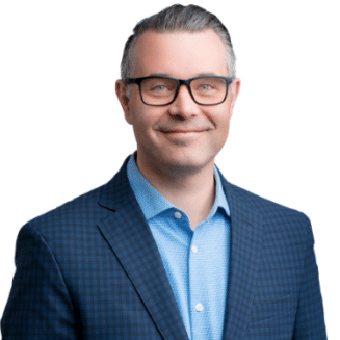 John Pace
CPA, CVA
Partner & Director of Outsourced Accounting and Advisory Services
GRF CPAs & Advisors
John is the Partner & Director of Outsourced Accounting and Advisory Services at GRF CPAs and Advisors. Since being promoted to the client advisory service (CAS) practice department head in 2017, John has led a transformation that has grown the CAS practice from $3 million to $8.5 million in gross revenue and expanded the team from 10 to 40 employees and from 2 to 3 partners.
John is a huge proponent of shifting business models, value-based pricing and leveraging technology. But his commitment is to people first, which contributes to why the CAS practice is not experiencing the recruitment and retention issues many other firms are facing today. He's built a team and culture that is flexible, fully-remote, consultative and allows people to be their authentic selves. Time off is encouraged and celebrated, and staff hours are kept to around 40 per week. John is continuously in hiring-mode, aiming to maintain bandwidth across the team to help ease client onboarding, allow time for training, and ensure adequate resources and coverage for the team. He also believes in investing in nontraditional and non-technical CPE to support staff growth.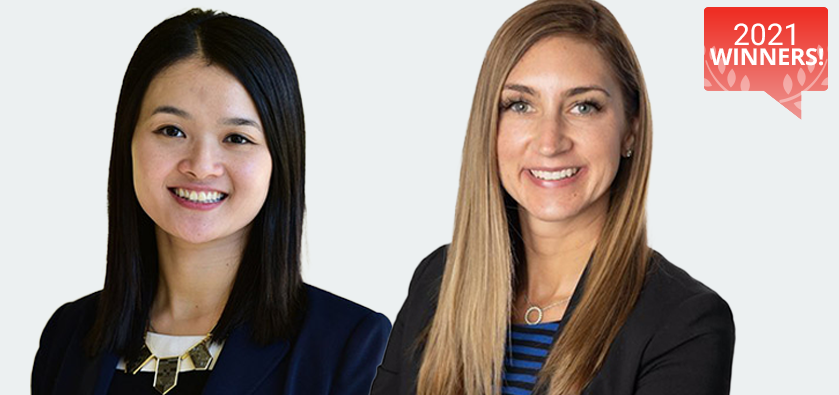 Zunie Nguyen
CEO
Yogi CPA
Julie Smith
Practice Manager
Harper & Co
Zunie's firm helped small business close over $4M in PPP and $1M in EIDL loans during the pandemic. She took on the challenges of providing these new services and staying up to date with the accounting standards, while the traditional CPA office refused to.
Zunie is a young Vietnamese CPA who came to the US when she was 18, attended the University of Texas at Austin, worked at the Big Four and went to establish her own career as a solo-entrepreneur. Her firm is focused on financial independence for high income earners.
The client experience, from onboarding, to service delivery and completion, communication, was 100% paperless and continued to be so after the pandemic. She went from core service (tax) to capital and loan consulting to help small businesses struggling through the pandemic - over $5 Millions loan closed. Every experience has been paperless - through the use of online communication such as Google meet, online client portal, and commit to a response timeline within 3 business days. She utilized Quickbooks, Microsoft visio, Canva, Mailchimp and all available tools to accomplish the goals. Her innovation drive was from her days at the Big Four in accounting technology and consulting projects, she believed technology enabled us to achieve better things as financial service providers.
A key component of her service was educational marketing communication that added value - her firm provided a consistent monthly newsletter through Mailchimp with helpful accounting and tax content and reminders. In addition, the startup continued to deliver weekly content updates and videos through Instagram and Facebook channels. I've heard feedback from her clients that there has been no CPA who does such an extent of outreach to their clients.
Julie Smith is the driving force behind efficiency, technology and driving revenue at Harper & Co.
In 2017, the firm decided to rethink how they do business with their clients and move away from transactional compliance work, toward advisory services. Julie coupled the new way of working with new tech, building out their tech stack to include robust practice management, document management and research tools.
When the pandemic hit, the 12-person firm was able to do all their normal tax work of 1100 returns and an additional 72 PPP loan engagements without missing a beat. Since 2017 the firm has tripled their growth without adding new staff.
Today, Julie helping their clients at a higher level and is traveling across the country to work with other firms to help them make the move from transactional compliance work to proactive advisory services.

Jody Grunden
Co-Founder and CEO
Summit CPA Group
Jody Grunden is the Co-Founder and CEO of Summit CPA Group, the leading provider of Virtual CFO Services in North America. His entire career has been devoted to innovating the accounting industry, starting with the company's mission statement: "changing the way people think about accounting."
As an innovative practitioner, Grunden led Summit CPA Group in pioneering Virtual CFO services, introduced the concept of subscription-based billing, and transitioned his firm in 2013 from a traditional brick-and-mortar firm to a digitally-focused fully distributed model with 50+ employees. Determined to raise the bar in the accounting industry, Grunden is now focusing his efforts on teaching other CPA Firms how to sell and provide successful Virtual CFO services through a digital course, The Virtual CFO Playbook, as well as free online webinars and a mentorship program.
Grunden is a member of the AICPA, the Forbes Finance Council, and the Indiana CPA Society, including holding a seat on INCPA's Innovation Council. He is also the author of
Building the Virtual CFO Firm in the Cloud
.

Javier Goldin
Managing Partner
Goldin Group, LLC
Javier Goldin begun as one of the early adapters of technology as an intrinsic component of the services provided by the firm Goldin Group CPAs. As technology continued to develop, these developments allowed the firm to become increasingly sophisticated in its approach to providing outsourced CFO/Controller services by customizing software component to fit the needs of the clients. Each client's "tech stack" was tailored based on the specific needs of the Organization, their culture, and their budget.
Fast forward 5 years and the firm's model took yet another leap. As the client composition and demand for services grew, the firm noticed that the nature of outsourcing itself was being redefined. Larger clients desired to maintain an internal finance team while deriving the benefits of outsourced CFO services. Namely tech savviness and best practices expertise.
This innovation challenged his firm to implement an internal and external financial team approach. His firm came up with a model that yields the optimal combination of an internal vs external finance team that takes into account factors such as internal competence, volume of activity, level and style of internal leadership, and technology needs, among others. Considering each of these components, the firm was then able to suggest the optimal combination of the jobs and duties required by the external team (his firm) and internal team (the client). This innovation is propelling Javier's firm into an outsourced model that extends beyond technology and CPA skills, and incorporates elements of HR know-how, and by extension, a placement and coaching consultant.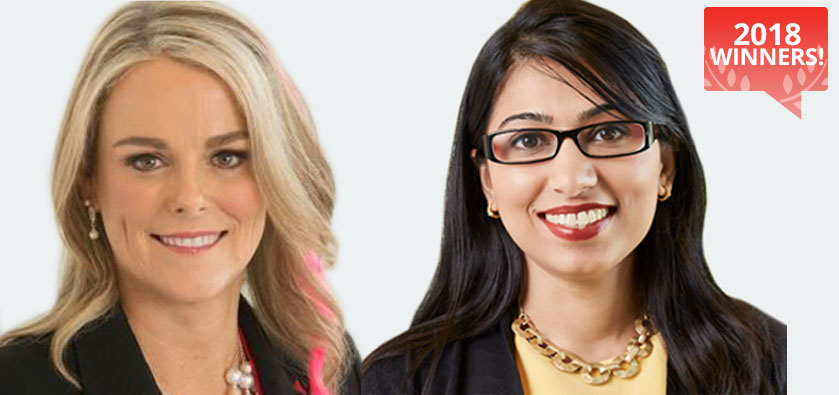 SAMANTHA BOWLING, CPA, CGMA
PARTNER
GARBELMAN WINSLOW
JAGRUTI SOLANKI
SENIOR MANAGER
APRIO, LLP
Samantha is the first small firm to successfully use artificial intelligence in auditing for small businesses, non-profits, and local government. In a firm of only 15 people in southern Maryland, Samantha led the way after doing a google search for small firms and AI in audit. In the past six months she has been testing this innovative application. The significance is that just over a year and a half ago, KPMG and IBM Watson shook up the world with their announcement. She is the first firm to show that this technology is available to all firms of all sizes.
Samantha started implementing AI in her small firm of 15 people to improve the audit process and reduce risk of material misstatements. She began this process in Fall of 2017. She also uses the same AI platform to determine whether to accept new clients and plans to expand this into the outsource CFO role and create additional earning potential for her firm.
Samantha has been working with Mindbridge not only to implement it in her firm but to help develop the tool to make it easily usable for many other firms.
Across industries visionary CEOs are turning to blockchain to reinvent the nature of commercial transactions and increase the value of their businesses. With this shift and the emergence of more cryptocurrencies and crypto-businesses, Jagruti Solanki, senior manager at Aprio, has been instrumental in the development of blockchain accounting best practices and the launch of Aprio's blockchain services group.
Jagruti and her blockchain team at Aprio are pioneers in blockchain accounting having provided tax, audit, audit readiness and consulting services to companies on the blockchain for more than five years. This experience has allowed Jagruti and her team to develop accounting and financial reporting best practices that help companies navigate the domestic and international accounting and tax obstacles associated with tokenization, initial coin offerings and cryptocurrency.
Today, Jagruti speaks at blockchain conferences across the U.S. providing companies with insights, best practices and pitfalls related to blockchain accounting, audit, tax, regulatory, valuation and cyber security risk considerations.
It is because of these innovations in blockchain accounting that Jagruti deserves to be recognized as the DCPA 2018 Innovation Practitioner of the Year.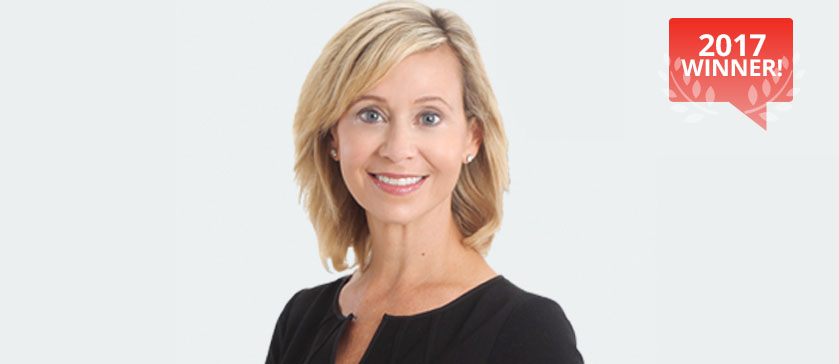 Kelly Johnson, CPA, CFP
National Leader, Business Services & Outsourcing
BDO
Kelly is passionate about technology and is always looking for ways to implement it to improve accounting and financial management. That was the idea behind the creation of BDODrive, a combination of technology and resources that streamlines core accounting functions and offers mobile, real-time access to information. As the driving force behind BDODrive, Kelly is a true revolutionary, pushing the boundaries of firm operations and client services. The platform relies on technologies like Microsoft, Intuit and BILL to offer customizable dashboards, greater insight into business performance, continuous collaboration and access to world-class BDO advisers. Its many convenient features include online payments, auto bank feeds and reconciliation, secure document management and customized reporting. BDODrive helps companies run more effectively and make better strategic decisions, all while standardizing processes and enhancing efficiencies.
With more than 25 years of experience in accounting, Kelly oversees a team of professionals who provide clients with the customized solutions and infrastructure to achieve operational success. She began her career at PwC LLP as an audit manager, then expanded her accounting skills by working in the corporate accounting division of a global financial services firm and provided advisory services for private wealth clients. Kelly, a CPA in the commonwealth of Virginia, is a member of the AICPA and the Virginia Society of Certified Public Accountants.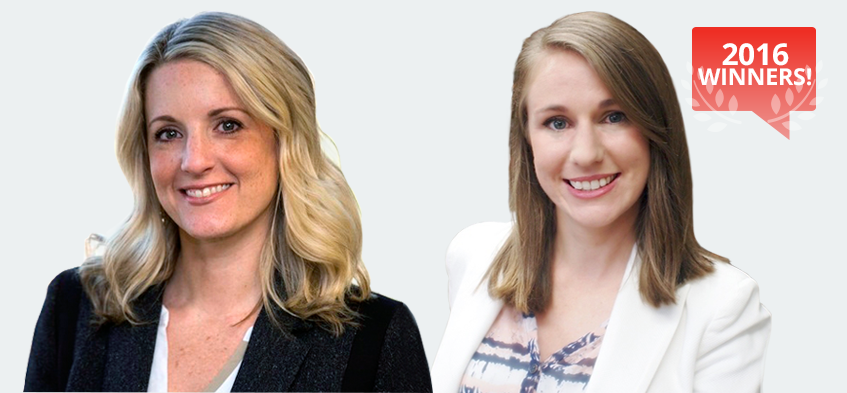 Rachael Higginbotham
Marketing Manager
Postlethwaite & Netterville
Caitlin Lacher
Senior Marketing Coordinator
Postlethwaite & Netterville
CPA firms solve clients' problems, and the best avenues to explain how we do that is through our professionals' experiences and summaries of our services. As Postlethwaite & Netterville grew, our experience and service offerings also grew, and it became more of a challenge to ensure everything was up to date and accurate. Additionally, younger professionals are conditioned to manage their own information online and expect information at their fingertips.
Rachael and Caitlin had an innovative idea for a tool that could manage our professional bios and sales materials, ensuring that materials are accurate, consistent and available 24/7. They led the development of Pounce, which is an easy-to-use, web-based system designed not only for our firm, but also for all professional services firms. With Pounce, everyone in the organization can quickly access marketing collateral to assist in business development efforts, such as professional résumé, industry experience summaries and service capability summaries.
Pounce keeps it all in easy reach with one's own custom-designed data searches and availability anytime, anywhere via a desktop or mobile device. Since this tool launched internally, we reduced administrative time getting similar materials in our professionals' hands, which means our marketing department has more time to focus on strategic initiatives. Additionally, in only a month's time since the software launched externally, demand from other firms has been impressive. We believe that not only has this tool been of significant benefit to our firm, but also that it will help solve similar challenges in many other firms.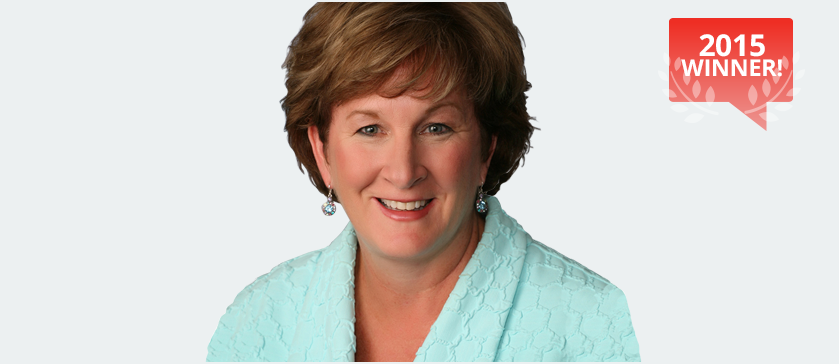 Natalie B. Hoffmann, CPA/CITP
Partner, Honkamp Krueger & CO., P.C.
Sparking innovation through a marketing effort, Technology Partner Natalie Hoffmann led her firm to launch its first app. The mobile app streamlines Honkamp Krueger's Client Patronage Program, in which the firm rewards employees for intentionally shopping at clients — staff can easily discover firm clients, review their products and services, map client locations, get driving directions, submit spending amounts and win fun prizes. Marketing is able to run spending reports by industry, client and employee, to enhance business development and client retention efforts.
Results: Receipt submission increased by 43%, employee participation increased by 47%, spending dollars increased by 50%, and manual hours spent by the marketing department decreased by 14 hours per month. The firm's program received national recognition from Accounting Today (Jan. 2015) and INSIDE Public Accounting (Nov. 2014). The firm also won the Association for Accounting Marketing's Maverick Marketing Award. None of this would have been possible without Natalie.