Optimize your CAS services and deliver deeper client value
CPA.com
CAS Roadmap Workshop
Stay at the forefront of CAS strategies and best practices
Delivering exceptional value to clients begins with an understanding of what's needed to build, run, and grow a modern CAS practice. CPA.com's proven and tested practice development approach moves progressive firms forward in transition to higher-level advisory services.
The CAS Roadmap Workshop, facilitated by experienced CAS practitioners, features CPA.com's premier thought leadership and best practices, and is rooted in data and proven frameworks that are meant to support the fundamentals of establishing and expanding your CAS practice.
Why should you attend?
As a result of attending the CAS Roadmap workshop, you will be able to:
Develop and refine your strategic plan to build your own cloud- based client advisory services practice.
Build the right pricing model with tools and resources to help you accurately determine fees and value price your services.
Scope engagements through comprehensive engagement letter and service level agreement construction.
Find and recruit top talent to manage your outsourced accounting services.
And more...
What They Are Saying
This was an eye- opening event for our firm. We went in thinking we were already performing CAS services, but realized we needed to dedicate resources directly to this area and not shared with tax and other staff.

Mark Fuqua,
Manager of Client Accounting & Advisory Services,
A.C.T. Services, Inc.
Great experience! Learned a lot and was given a lot of tools. I will definitely recommend the CAS Roadmap Workshop to my colleagues.

Lorin Saavedra,
Director of Practice Operations,
REDW
Who's a good fit for the CAS Roadmap Workshop?
You'll find value in the CAS Roadmap Workshop if you:
Are committed and ready to launch your CAS practice after attending the CPA.com Intro to CAS Workshop.
Have an established CAS practice, providing transactional accounting, and seeking to refine strategy and standardize processes.
Provide advisory services and transactional accounting work, but need to refine your pricing and packaging approach.
Have leadership buy-in and support to drive a CAS strategy and build a CAS practice, but struggle to create a strategy for staffing that supports a CAS practice.
Have an established CAS practice and are seeking to optimize your practice around an industry vertical.
If you're still exploring CAS and aren't sure where to start, our Introduction to Client Advisory Services (CAS) Workshop is a great place to start.
Workshop Agenda:
Introduction to CAS
Building the High Value Advisory Services Practice
Client Service Delivery – Best Practices for Client Engagement and Management
Pricing the Service Delivery Model
Client Engagement Letter and Service Level Engagement
Technology
Staffing For Success
Measuring Results — Critical Success Factors and Key Performance Indicators
Business Planning for the Cloud-Based CAS Practice
Marketing and Sales for the Cloud-Based CAS Practice
7 Minute Presentation Exercise
Defining Your Action Plan
CPA.com (Registration # 108347) is registered with the National Association of State Boards of Accountancy (NASBA) as a sponsor of continuing professional education on the National Registry of CPE Sponsors. State boards of accountancy have final authority on the acceptance of individual courses for CPE credit. Complaints regarding registered sponsors may be submitted to the National Registry of CPE Sponsors through its web site: www.nasbaregistry.org
Level: Basic
Prerequisite: None
Delivery Method: Group-Based
Field of Study: Business Management and Organization
Number of CPE credits: 15
No advanced preparation is required
CANCELLATION POLICY
You may cancel without penalty if written cancellation requests are received up to and including 28 days prior to the start of a workshop scheduled in our virtual classroom. Due to financial obligations incurred by CPA.com, a credit less 50% of the registration fee will be issued for written requests received up to and including 15 days prior to the start of the virtual workshop if transfer to another workshop within six months is not possible. No refunds or credits will be issued on cancellation requests received less than 15 days prior to the start of the event.
For more information regarding administrative policies such as complaints, cancellations, and refunds, please contact workshops@hq.cpa.com.
Client Advisory Services Self-Study
Upon completion of the CAS Roadmap Workshop, continue your CAS journey with self-study learning. Follow at your own pace as you further develop technical skills and strategic understanding of client advisory services.
Workshop participants receive a 20% discount
14 CPE offered across 7 modules
Available on AICPA online store
Goals for your online self-study: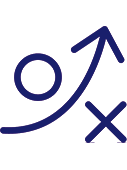 Understand what is driving this opportunity and clarifying what CAS is.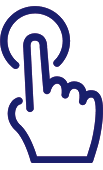 Develop the skills you need to stay aware of emerging technology.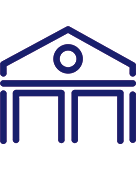 Learn about SSARS21 Section 70 and its impact on client engagement.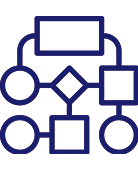 Learn how to do workflow analysis and documenting the CAS process for clients.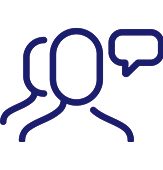 Develop the techniques to effectively communicate and consult with your clients.
Learn the core techniques of how to perform a successful client assessment.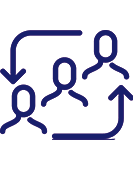 Build a successful on-boarding plan to ensure a smooth transition as you adjust your clients processes.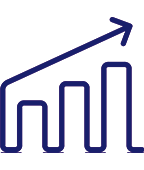 Measure results with key performance indicators and critical success factors.
The power of smart business
The accounting landscape is changing rapidly. In a word, Complexity, defines the single greatest challenge, and opportunity, facing CPAs. Firms are rethinking their strategies for practice management, client services and talent development.
CPA.com is your primary source for taking the complexity out of moving your Firm into the digital arena — enabling you to focus on growing your business with the smartest solutions in our industry.
To learn more about CPA.com, please contact our team at inquire@hq.cpa.com or by calling 1.855.855.5CPA.
Learn more about our resources