We recently announced the 2021 cohort for the startup accelerator we run with the Association of International Certified Professional Accountants (AICPA & CIMA). The accelerator will give the five early-stage companies in this year's program access to senior CPA.com and Association executives, as well as a highly regarded advisory panel with deep roots in accounting, finance and innovation.
The accelerator is important in its own right – it gives us, for example, better insight into the path of disruptive technologies that impact accounting. But it also fits into a broader effort we've been at the forefront of for the past decade or more – building an innovation ecosystem, a technological rising tide that lifts all boats.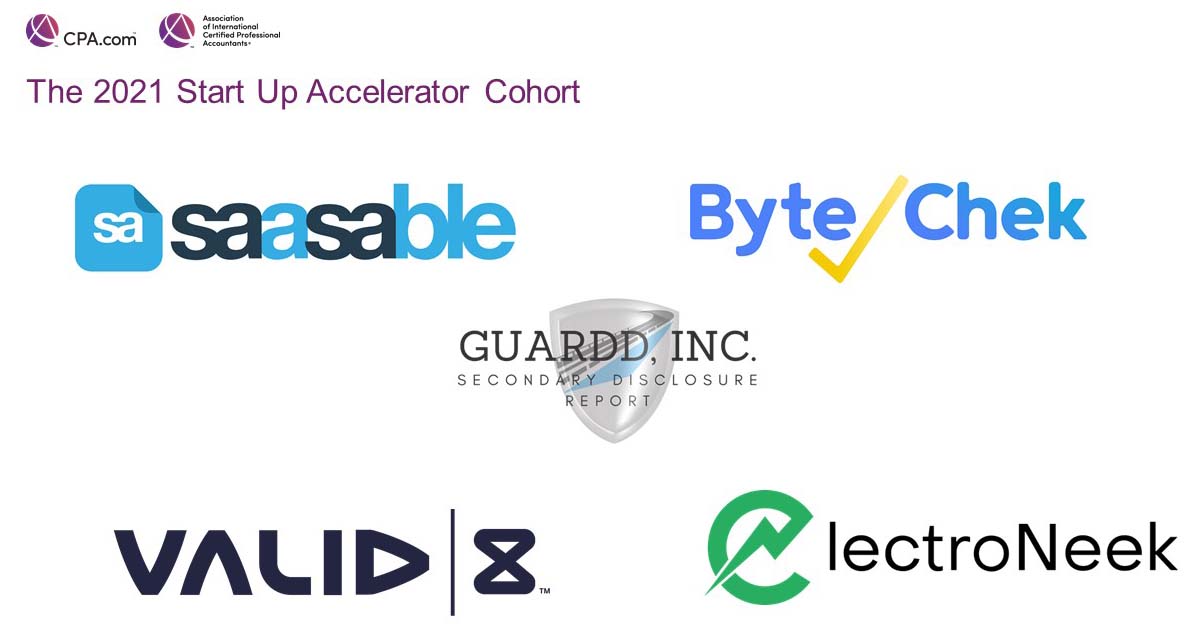 Examples of this include our work with the Wall Street Blockchain Alliance and our signature Executive Roundtable, which gathers top executives, entrepreneurs and influencers in the accounting technology space for networking, mutual problem-solving and support. All these efforts create synergy.
This year's accelerator lineup is part of that push:
What do these companies illustrate?
ByteChek's co-founders are an information assurance and accounting professional who serves on AICPA technology panels and a military veteran with a background in cybersecurity who has worked with some of the biggest cloud hosting companies. Fusing complementary skills and competencies is a key for successful companies – and the profession.
Guardd incorporates RIVIO, our private company information clearinghouse, into its solution, which offers enhanced disclosure to ease the trading of private company securities. This demonstrates how innovation can be incremental and interlocking.
The other three companies on our list help solve pain points for many practitioners and their clients. By attacking a problem from a unique perspective, startups can help reset how we view a variety of approaches, sparking other innovations. This is the way we move forward.
To learn more about the accelerator program and the 2021 cohort, view this LinkedIn Live video or visit cpa.com/accelerator.