Lesson No. 1 from the pandemic: When a crisis hits, it helps to have a plan.
Lesson No. 2: When the recovery comes, it helps to have a plan.
See a pattern emerging here?
For accounting firms, COVID-19 and the resulting workplace shutdowns helped accelerate trends already underway in client advisory service practices – the push to the cloud, demand for virtual CFO services amid remote work and a need for real-time data analysis to guide business decision-making, according to Michael Cerami, CPA.com's vice president of strategic alliances & business development, who spoke during our recent webinar FP& A Services: The Future of Your CAS Practice (available now on-demand).
Based on these trends, there is a newfound appetite for CPA firms to provide financial planning & analysis to small and medium-sized businesses – not just to aid in navigating hardships but to lean into the recovery, as well, he said.
Recognizing the need for firms to have advanced tools in this area, CPA.com last year partnered with Jirav, a leading provider of FP&A software build, to align with the unique needs of CPA firms and their CAS practices.
Jirav's driver-based financial model combines accounting, workforce and operational data to generate more reliable forecasts. It delivers highly customizable reports and dashboards that allow clients to easily grasp trends, spot red flags and see new opportunities. And it's a solution designed for small to medium-sized businesses.
That same appetite can be found on the management accounting side, too, where a stepped-up pace of digital transformation and the continuing "role stretch" for CFOs requires more agility and analytical prowess in the finance function, said Tom Hood, CPA, CGMA, executive vice president of business growth and engagement for the Association of International Certified Professional Accountants (AICPA & CIMA) and another webinar presenter.
"We think the tool is an absolute key part of any client advisory services platform," Cerami said.
"Our goal was to democratize FP&A," said Martin Zych, the company's CEO and co-founder. "How do we bring that down to the mass market?"
Jirav allows CPAs to construct regular, routine financial models for clients.
"You're starting a conversation," said Zych, a former outsourced controller. "We walk through what happened. We tease out from there, 'Well, why did this happen?"
Armed with business forecasting insight, the client can move to what Tom Hood called the "actuator" role, a shift from asking "Why did it happen?" to "How can I make it happen?" That's a powerful, next-level service for CPA firms to provide.
John Kogan, a practitioner with Armanino LLP who uses Jirav, said it's also the kind of insight small businesses in particular need to survive and grow.
"Smaller companies can't afford a lot of pain because they don't have much margin," he said.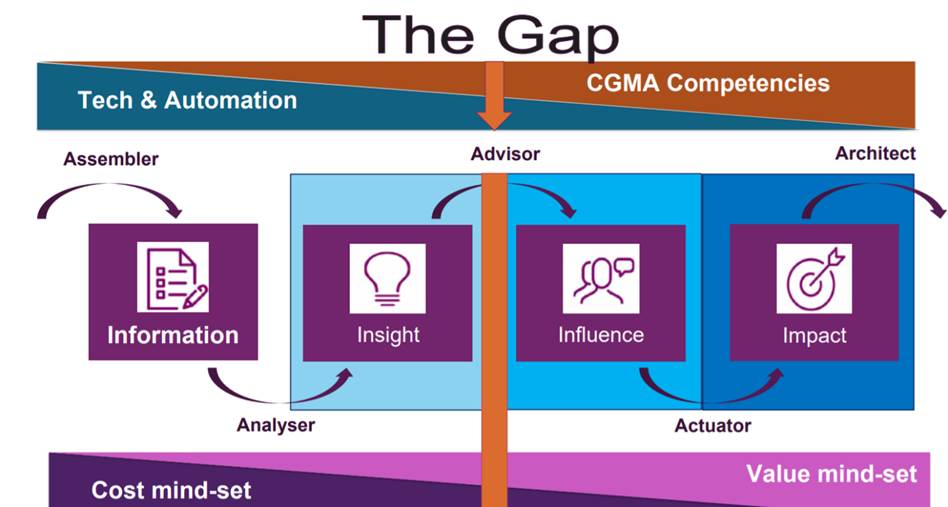 Meet client needs: Grow your firm's expertise in FP& A services
If you'd like to learn more about how to integrate business forecasting into your firm's CAS line-up, we have a breadth of resources to guide you including a whitepaper, case studies and webinars. Consider also attending Digital CPA, our premier conference for practitioners focused on technology, held December 5-8 in Nashville, and also offered virtually. Our CAS sessions will share expert insights and best practices on how to successfully expand your firm's CAS practice with FP&A offerings.