Why have thousands of firms, including most in the Top 500, acquired the .CPA domain? What's driving sole proprietors, mid-size firms and even the Big 4 to replace their .com, .net, and .biz domain names with a unique .CPA URL? And what recommendations can they offer for you and other firms who might be evaluating the benefits of the top-level domain?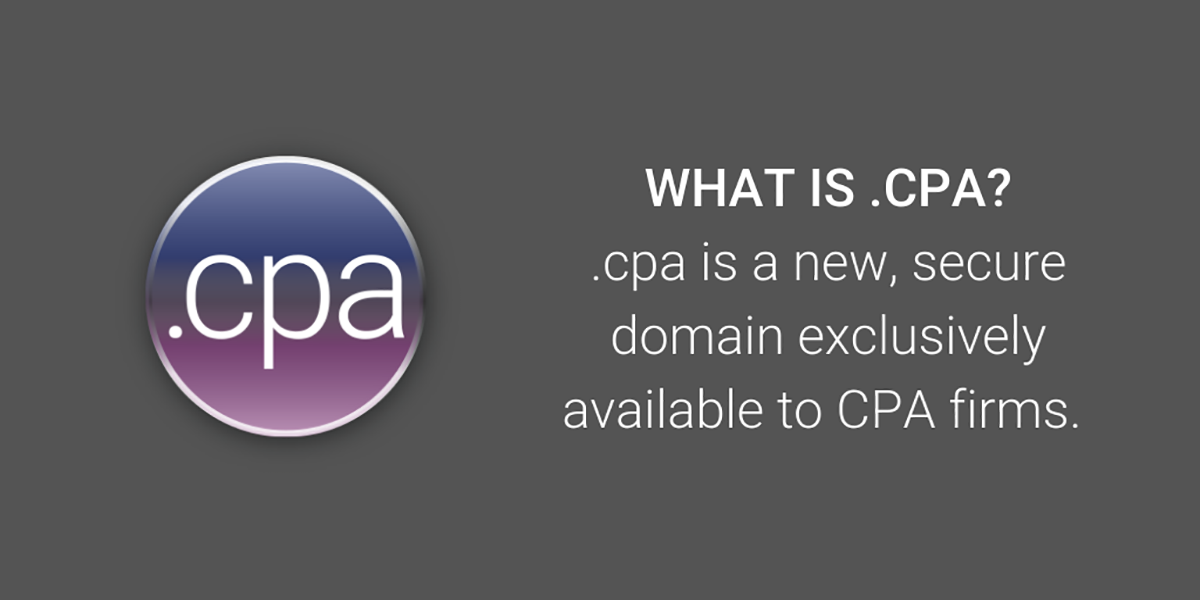 We asked several early adopters to share their reasons and experiences. The videos below feature our one-on-one interviews with leaders at these firms. If you've been sitting on the sidelines of this opportunity, waiting to see how it's working for others, now is your chance to hear directly from your profession peers. These firms have updated their websites and emails, notified clients, and are embracing a new, exclusive online identity.
Here's some of the top reasons these firms have adopted the .CPA domain:
Security. Branding. Trustworthiness. Credibility. These are familiar themes among those who have adopted the .CPA domain, but each firm puts these capabilities to work in different, innovative ways.
Want to learn more about the benefits of a .CPA domain? Visit domains.cpa where you'll find a host of resources to guide you, including a whitepaper, on-demand webcasts, firm case studies, FAQs and more.
If you've already secured your preferred .CPA domain and are looking for recommendations or best practices on how to transition your website, consider joining our weekly onboarding webcast. Our customer excellence team will walk you through the process, including best practices and top tips to ensure a smooth transition to your new .CPA domain. If you've purchased a .CPA domain and are looking to activate it, you can do so on this link here.