Audited financials are critical today, especially for the credit union-CPA firm-regulator eco-system. In an era of increasing fraud and cyber-risk, how these sensitive documents are exchanged and delivered has never been more important.
At the recent conference on credit unions, I presented on audit report delivery, compliance, and more for the Credit Union Eco-system. Here are some key points discussed during the session:
Evolution of CPA professional audit report delivery
Firms (and their clients) have evolved their audit practices, and one area that has evolved tremendously is the delivery of the completed audit report to clients. These important reports are each the result of an extensive audit effort and how they're delivered is part of the audit engagement and reflects upon the firm itself.

Why evolve? Why do firms change what worked OK for years? Here are some key reasons to evolve your audit report delivery:
If you've worked at a firm (or been an audit client) for any period of time, these stages of "evolution" should look familiar. Many of the firms we spoke with at the conference shared that their firm is simultaneously at 3 or more early stages of the evolutionary scale!
Speed and Efficiency
Differentiation
Risk

Fraud
Cybersecurity
Compliance/Guidance

Independence
Withdrawal Due Diligence
Regulator Requirements

Reputation

Adding Value
Quality Control
The quality control-responsible partners at the event were particularly focused on ways to reduce risk. Firm leaders on the other hand confirmed their interest in increasing speed and efficiency, finding new ways to add value for financial institution audit clients.
The fact that innovations were so unevenly adopted within their firms, and even with the audit department, was definitely an area for improvement. Environment-specific evolution it seems is not limited to the Galapagos Islands.
The financial institutions and regulators in attendance were also fixated on risk, but more so related to compliance (e.g. National Credit Union Administration (NCUA) compliance), and the risk of financial statement-related fraud respectively.
Regulators and lenders are key users of audited financial statements and their concerns were justified considering these current market drivers: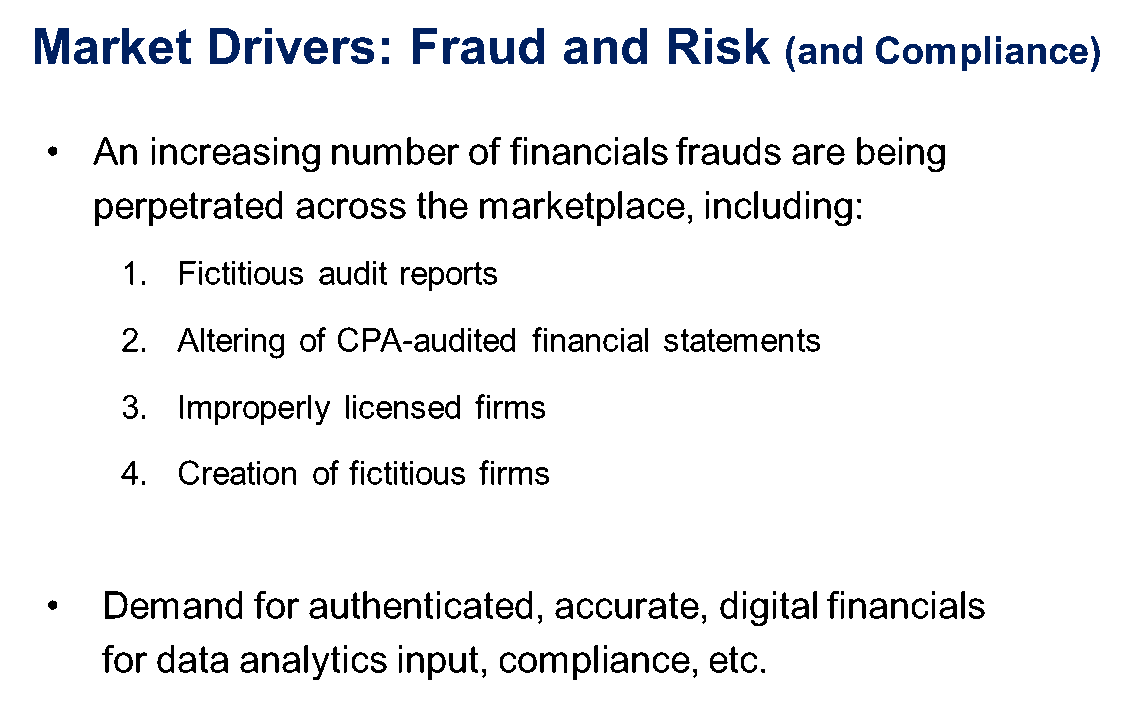 Leveraging the latest evolution of audit report delivery
Next up was how to address current and longstanding challenges around audit report delivery and exchange through a private company clearinghouse designed for CPA firms, private businesses, and recipients of audited financials. These recipient users want to ensure the quality of the data they're receiving is accurate, thorough, the most current available, and is from an authenticated source. Finally, as we're living in a digital world, they would like to be able to request and receive it efficiently.
We provided an up-close look at RIVIO Clearinghouse, the online platform designed to meet the need for accurate, source-verified financial information exchange between CPA firms, credit unions (and other private businesses), and third-party users of audited financial and other types of financial documents.
Shawn Martin, Product Sales Manager for RIVIO and assurance solutions at CPA.com, detailed the specific RIVIO workflow for credit union audit reports for each group in attendance:
CPA Firms
Credit Unions
NCUA Examiners
With the change in NCUA policy regarding annual submission of audit reports, seeing the entire process from the perspective of each user type was illuminating for the audience, especially the ease of issuing reports and responding to document requests.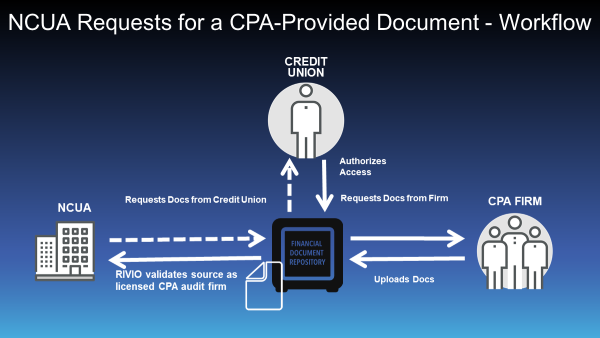 Figure 1: View of the workflow process from the NCUA examiner's perspective
Mr. Martin also showed how the platform enables one-step withdrawals/recalls for firms and for credit unions, and the equally simple restatements/reissues. This addresses a longstanding due diligence/compliance issue for firms and clients alike.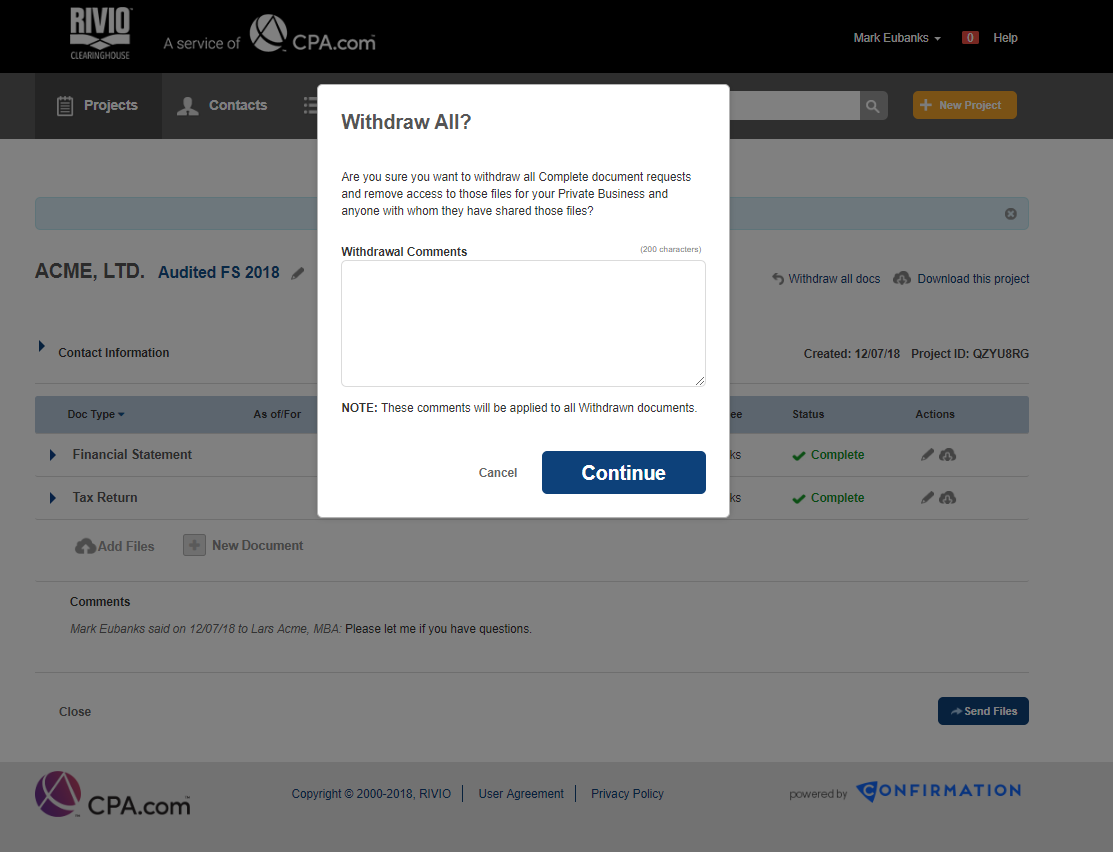 The session concluded by showing how the clearinghouse solution enabled delivery throughout the eco-system while also increasing quality control through a standardized process for audit report delivery and complete reporting on all document exchange activities.

Figure 2: View of the audit report workflow, including multi-recipient delivery
If you'd like to go further into these topics, you can watch our recent on-demand webinar, Credit Union Audit Reports: Insights, Compliance, and Innovations for All, or visit RIVIO.com to learn more.
Follow RIVIO on Twitter at @RIVIO_CH
About the Author:
Steven A. Menges RIVIO Clearinghouse Product Lead, CPA.com
A business-to-business (B2B) innovator and products executive with 20 years' progressive experience, Steven Menges is a frequent industry author and speaker on enterprise computing, data analytics, managed service providers (MSPs), IT Security, regulatory compliance, EdTech, and buyer's journey-based engagement.