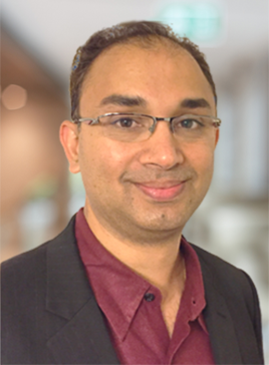 Vikram Holla
Director, Product Development
Vikram leads product management, design and engineering teams in development and management of products and services of CPA.com. He manages the development of CPA.com's flagship products in learning, ecommerce and content management system areas.
He enjoys bringing state-of-the-art web technologies and emerging methodologies to CPA.com, along with trending practices in product management. Vikram's 20-plus years of experience in software development has helped CPA.com execute on business strategies, run quality and reliable web operations.
Before joining CPA.com, Vikram led software development teams at General Motors in Mich., Planetaria.com and ANZ Bank in India.
Vikram holds a bachelor's degree in electronics and communications from the National Institute of Technology in Suratkal, India. He lives in Campbell, Calif., with his wife and two daughters.