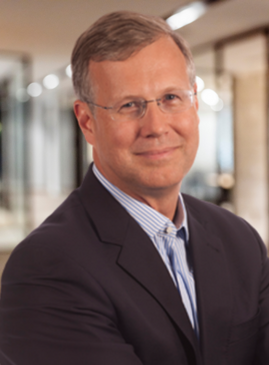 Erik Asgeirsson
President & Chief Executive Officer
Erik Asgeirsson has been President and CEO of CPA.com for more than 15 years and was part of the original founding team. Under Erik's leadership, CPA.com has established itself as a leader on emerging technologies and as a key solution provider to accounting firms in the United States, with a growing global focus. CPA.com is a subsidiary of the AICPA, the world's largest accounting association.
Erik is viewed as a leading change agent for technology adoption across the accounting profession. He has been on Accounting Today's list of the Top 100 Most Influential People in the Accounting Profession for the past decade and is a member of numerous advisory boards. He is a frequent speaker at professional conferences and is regularly quoted in the accounting and business trade press.
During Erik's tenure CPA.com has led the development of the cloud-based client accounting services category, which has become one of the highest growth firm practice areas. Over the past few years, Erik has broadened CPA.com's focus to include the audit practice as the co-sponsor of the Dynamic Audit Solution initiative, which is looking to leverage artificial intelligence and other technologies to transform the future audit practice. He also led the development of the CPA Business Funding Portal, a cloud-based financing platform that supported thousands of firms in processing business relief loans. Erik is also the co-founder and host of the award-winning AICPA Town Hall Series, a high impact news broadcast for the profession, and is overseeing the global launch of .CPA, a new top level web domain for CPAs.
Before joining CPA.com, Erik held a variety of positions over a ten-year period at AT&T in business development, operations, and product management. Erik holds an MBA in Finance from The New York University Stern School of Business and a B.S. in Electrical Engineering from George Washington University, where he was elected to the Eta Kappa Nu engineering honor society. Early in his career, Erik served for two years as a United States Peace Corps volunteer in Tanzania.
Erik lives in Rye, N.Y., with his wife, Claudia, and their four daughters. He is also an avid sailor and skier.