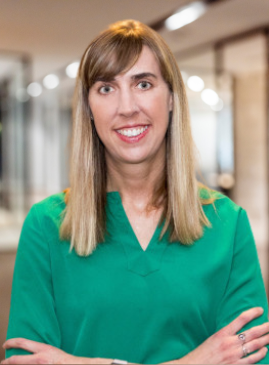 Ericka Harris Racca, CPA, CIA
Director, Audit Professional Services
As Director of Audit Professional Services, Ericka leads change management, audit transformation and methodology. She works with CPA firms to implement solutions that will help improve the effectiveness and efficiency of their audits with a focus on the new Dynamic Audit Solution.
Prior to joining CPA.com, Ericka spent several years in public accounting at Deloitte and also worked in internal audit for various organizations. Most recently she worked at Thomson Reuters for over 15 years in training and consulting for CPA's. She started as an audit consultant for AuditWatch providing audit efficiency, quality, and core-level training and consulting for accounting firms including data extraction and software training. She moved into a leadership role as Director of Webinar and Seminar Operations overseeing the day-to-day business for an annual event schedule of more than 500 webinars and 300 days of in-person and virtual seminar/conference events.
Ericka graduated from Assumption College in Massachusetts with a Bachelor of Arts, majoring in Accounting. She resides outside of Boston, MA with her husband.