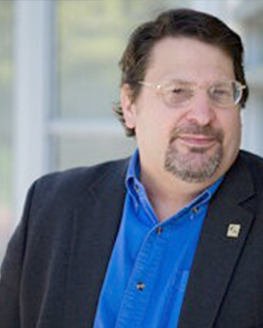 Ron Baker
Founder, VerSage Institute
Petaluma, California
Ronald J. Baker started his CPA career in 1984 with KPMG's Private Business Advisory Services in San Francisco. Today, he is the founder of VeraSage Institute—the leading think tank dedicated to educating professionals internationally—and radio talk-show host on the www.VoiceAmerica.com show: The Soul of Enterprise: Business in the Knowledge Economy.
As a frequent speaker, writer, and educator, his work takes him around the world. He has been an instructor with the California CPA Education Foundation since 1995 and has authored over twenty courses for them, including: You Are What You Charge For: Success in Today's Emerging Experience Economy (with Daniel Morris); Alternatives to the Federal Income Tax; Trashing the Timesheet: A Declaration of Independence; Everyday Economics; Everyday Ethics: Doing Well by Doing Good; and The Best Business Books You Should Read.
He is the author of seven best-selling books, including: Professional's Guide to Value Pricing; The Firm of the Future: A Guide for Accountants, Lawyers, and Other Professional Services, co-authored with Paul Dunn; Pricing on Purpose: Creating and Capturing Value; Measure What Matters to Customers: Using Key Predictive Indicators; Mind Over Matter: Why Intellectual Capital is the Chief Source of Wealth; Implementing Value Pricing: A Radical Business Model for Professional Firms; and his latest book The Soul of Enterprise: Dialogues on Business in the Knowledge Economy, co-authored with Ed Kless.
Ron has toured the world, spreading his value-pricing message to over 250,000 professionals. He has been named on Accounting Today's 2001 to 2007, and 2011 to 2021, Top 100 Most Influential People in the profession; voted among the Top Ten Most Influential People in the profession in 2012—2021; selected as one of LinkedIn's Influencers; inducted into the CPA Practice Advisor Hall of Fame in 2018; and received the 2003 Award for Instructor Excellence from the California CPA Education Foundation. He graduated in 1984 from San Francisco State University, with a Bachelor of Science in accounting and a minor in economics. He is a graduate of Disney University and Cato University, and is a faculty member of the Professional Pricing Society. He presently resides in Petaluma, California.