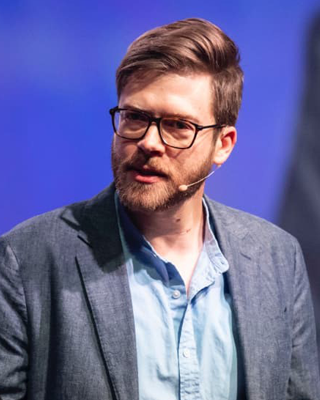 Jeffrey Rogers
Principal Facilitator, Singularity University
San Francisco, CA
Jeffrey Rogers is an award-winning educator and sought-after speaker and facilitator obsessed with one essential question for our time: How do we thrive as leaders and learners in a world of accelerating change and systemic disruption?
Around that investigation as his central theme, he weaves keynote sessions, live and online learning experiences, and designs workshops to spark mindset-shifting conversations touching on: emerging technologies and social trends, convergence and complexity, innovation and impact, and leadership and the imperative of lifelong learning.
Foundationally, Jeffrey believes the future is too important to be left solely to the futurists, and his grand professional goal is to empower more people to think/act/live and lead like the future is theirs to create. He's connected dots and ideas for a long list of Fortune 500 companies, been a top-rated facilitator and moderator of executive education programs and international summits for Singularity University since 2017, and dropped in as a guest lecturer and workshop leader at UC Berkeley's Haas School of Business, the Hasso Plattner Institute of Design at Stanford, and the Empowerment Summit at ECAL in Lausanne.