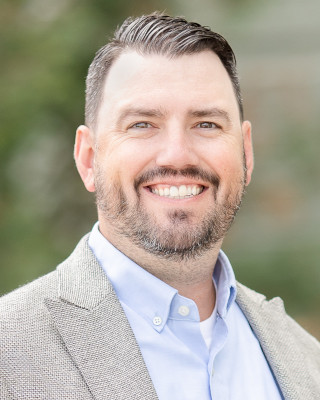 Daniel Macintosh
Shareholder, CPA
Daniel Macintosh, CPA Shareholder
A North Dakota native, Dan grew up in Bismarck and now lives in Fargo with his wife, Erica, their three-year-old twin daughters, and their Labradoodle. Dan likes Fargo because of the fantastic entrepreneurial ecosystem that it offers: "There are so many great leaders who are willing to take chances and try new things." Generally, Dan spends his free time fishing, golfing, hunting, and visiting the lake with his family. When he has the opportunity to travel, his favorite destination is Hawaii.
A professional in the accounting field since 2007, Dan brought 12 valuable years of experience with him when he joined Brady Martz in 2020. He currently serves as the firm's Chief Growth Officer. In this role he is responsible for helping define, create, and carry out the firm's plan for strategic and sustainable growth. He is also the shareholder in charge of the firm's Strategic Business Solutions division. In this capacity, he works closely in the areas of client service and business development, focusing on adding value to firm clients and developing strong teams and team members. He provides leadership for the Client Advisory, Outsourcing, Outsourced HR, and Payroll departments.
When it comes to client service, Dan's chief goal is to learn about why his business owner clients go into business in the first place and then aim to provide meaningful information to assist them with achieving their goals. He is a passionate and motivated professional who credits his career success to a true belief in the service he provides and a willingness to listen and learn. Dan was inspired to pursue a career in accounting by his father, and by the fact that he was always drawn to numbers. His favorite quote, from Thomas Jefferson, sums up his professional outlook quite well: "The harder I work, the luckier I get."
Designations & Certifications
Certified Public Accountant (CPA) – North Dakota, Minnesota
Memberships
American Institute of Certified Public Accountants (AICPA)
North Dakota CPA Society (NDCPAS)
Minnesota Society of CPAs (MNCPA)
UND Alumni Association
Education
University of North Dakota

Bachelor of Accountancy (2007)
Magna Cum Laude