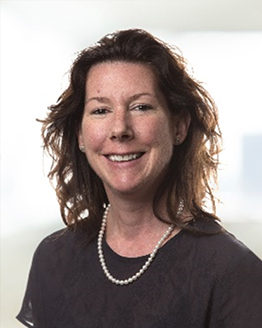 Andrea Mills
Partner, BDO FMA, LLC
Andrea has extensive experience helping nonprofits, individuals, and foundations make important fiscal decisions.
With her support, organizations strengthen the effectiveness of their giving and receiving of contributions, implement powerful fiscal management tools, establish appropriate fiscal policies and procedures, and successfully assess strategic decisions.
Andrea works with a diverse group of clients across the United States and internationally, including a noteworthy engagement in Haiti in which she helped set-up the proper accounting infrastructure and controls for three large international foundations. 
She regularly works with Community Foundations to train their Program Directors in understanding how to read their grantees' financial statements as well as strengthening the foundations' own internal infrastructures.
A sought-after trainer and speaker, Andrea instructs a wide range of professionals nationwide on a variety of nonprofit financial management topics. 
She has served as an adjunct professor at Columbia University's School of Continuing Education, where she trained Development Directors on nonprofit accounting issues, and has presented for the AICPA at their Annual Nonprofit Forum in San Francisco and at their Annual Nonprofit Conference in DC. She has also presented at the Greater Washington Society of CPA's Conference in DC. 
She has been a featured presenter for the JCCs of North of America Professional Conference as well as The Jewish Federation's FTPI (Finance Technology People Innovation) Conference and was recently nominated as Innovative Practitioner 2020 from DigitalCPA.com.
PROFESSIONAL AFFILIATIONS
American Institute of Certified Public Accountants
Institute of Internal Auditors
Ireland US Council, Board Member
American Friends of the Arts in Ireland, Board Member
Philanthropy Miami, Board Member
EDUCATION
M.B.A., Drexel University
B.B.A., Temple University
Certification in Control Self-Assessment
Chartered Global Management Accountant