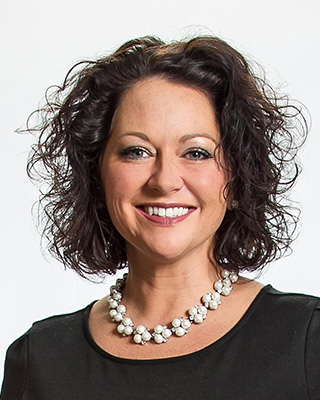 Rebecca Pomering
Partner, Chief Practice Officer, Moss Adams
As chief practice officer, Rebecca oversees the firm's client service and growth strategies. She is responsible for implementation and growth of the firm's national industry practices, as well as the firmwide marketing and business development functions.
Rebecca joined the firm in 1997 and spent 11 years as a management consultant, providing consulting services to wealth management firms across the country on business strategy and management. In 2008, Rebecca was named CEO of Moss Adams Wealth Advisors, a division of Moss Adams LLP, to lead the firm's integrated delivery of wealth management services. In this role, she was responsible for strategic planning, sales and marketing, team development, and mergers and acquisitions for the wealth management group, as well as the group's integration with the overall firm.
Rebecca has co-authored two books on business management and is a frequent speaker on a broad range of leadership and management topics. She is a founding advisory board member of the Moss Adams Forum W initiative and is involved in a number of community organizations. She has been recognized on InvestmentNews's Women to Watch (2015), Wealth Manager's 50 Top Women in Wealth (2009-2011), and Accounting Today's 100 Most Influential People in Accounting (2008) lists.
Selected Publications:
"Practice Made Perfect" (Bloomberg Press, 2005)
"Practice Made (More) Perfect" (Bloomberg Press, 2011)