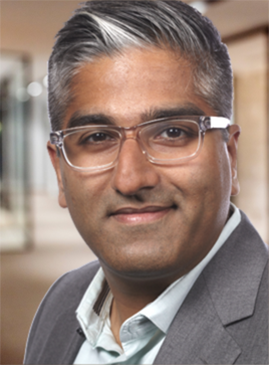 Vishal Thakkar
Senior Director, Alliance Management
Vishal contributes to the development and execution of CPA.com's strategic alliances strategy. In his role, he works closely with accounting firms, thought leaders and the technology ecosystem that help inform the evolving needs and trends within the profession. With a seasoned background in alliances and marketing, Vishal helps execute on a strategy that builds mutual long-term value through businessstrategy alignment.
Since joining CPA.com in 2010, Vishal has held multiple roles including leading CPA.com's alliance marketing team responsible for a portfolio of partner solutions that resulted in multiple successful business outcomes. Vishal brings a wealth of experience in alliance management, marketing strategy, demand generation and channel marketing. He holds an MBA in Marketing from The College of William and Mary.
Vishal lives in New York City with his wife and son.