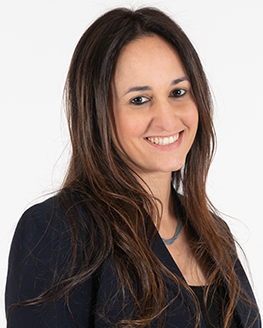 Elinor Litwack
Partner, Outsourced Accounting and Advisory Services, 2021 Advisory Board Chair, GRF CPAs & Advisors
Elinor has over twelve years of experience in the accounting profession. After launching her career as an auditor with PwC, she joined the Outsourced Accounting and Advisory team at GRF CPAs & Advisors Gelman, Rosenberg & Freedman CPAs (GRF) and played a pivotal role in transforming client accounting engagements over the past decade. She specializes in providing financial and organizational solutions to nonprofit organizations and professional services firms, utilizing state of the art technology combined with deep industry expertise.
Elinor brings value to organizations through her proficiency in systems design, cloud technologies, audit preparedness and accounting best practices. She is chair of the AICPA's 2021 Digital CPA Conference and was recognized in NYN Media's Nonprofit 40 under 40 class of 2021.
Additionally, Elinor serves as Treasurer of I Support the Girls, a national nonprofit that distributes essential hygiene items to those in need. Elinor is a founding member of Women on the Move, GRF's women's leadership initiative formalized in 2019.