Client Assessments to Grow your Client Advisory Services Practice
CPA.com
CAS Client Assessment Workshop
Your CAS clients are demanding more value.
Create a CAS client assessment process to capitalize on this opportunity.
This 2-day interactive workshop will help attendees understand the value of a client assessment and guide you through creating a CAS client assessment process for your target clients. Learn from thought-leader Dixie McCurley, network and engage in discussions with peers, and participate in activities alongside like-minded individuals and experts in CAS.
You'll learn how to:
Identify clients in need of assessment
Develop an assessment
Staff the assessment process
Price assessments at varying levels
Present the opportunity and the report of results to clients
While it is common for CAS practices to do a basic client needs assessment as part of the new client onboarding process, few charge for the engagement.
This two-day workshop will teach firms to perform a high-value assessment that looks for more than basic needs: it allows the CAS team to ascertain the foundational information about a client's business needed to generate a proposed strategy for onboarding, process improvement, and build a repeatable process of discovery and assessment that produces, at the basic level, a "health check" of the client's current business, and at the highest level, offers analysis of the strategic steps required to move the client to the desired future state. ​
Workshop attendees will receive templated guides and will spend time developing the foundation of their assessment process.
Register now
Who Should Attend?
The Client Assessment Workshop is designed for practitioners who are currently offering CAS or those who have a CAS business plan and are ready to begin. If you are committed to developing and offering a robust client assessment to grow your existing or actively-underway CAS practice, you are invited to register!
What Our Participants Are Saying
"This is not only an opportunity to earn more revenue – it's also an opportunity to future-proof your firm and your staff. Client Assessment engagements not only provide value to clients, working on them helps your team grow as strategic advisors."
This workshop will help you develop a mindset for the firm that and will give you the tools to define or modify the staffing structure to set clear expectations with the client from day one resulting in a stronger client/firm partnership.
November 2021 Attendee
This workshop sets you up for those "Perfect" clients everyone wants.
August 2022 Attendee
If you're thinking about attending the CAS Client Assessment Workshop, don't hesitate. The information presented is transformational for developing an assessment process for your CAS practice.
September 2021 Attendee
This is a thought-provoking workshop. I came out of it wanting to change how I approach a new client.
November 2021 Attendee
The Facilitators
Live group instruction - CPE credits for full attendance (10 hours and 10 CPE credits)
Register for a Virtual Workshop
Our virtual workshops put facilitators and learners in a shared online space that allows attendees to earn 10 CPE credits in 2 sessions.
Watch for the next workshop in Spring/Summer 2024.

PRICE:
$2,995 per person
Learning objectives

At the end of this workshop, attendees will be able to: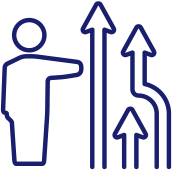 Describe the differences between a basic client assessment and a higher-value assessment, both for the client and for the practice.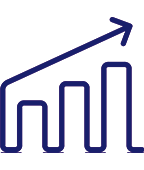 Explain the value of the assessment to drive scalable growth for the practice's identified client niches.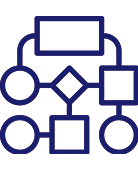 Establish an assessment process to create scope, manage scope, evaluate scope and avoid scope creep.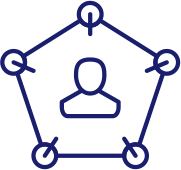 Identify the upskilling needs of the CAS team to be able to effectively do the discovery and complete the client assessment.

Understand how to produce the client deliverables for the high-value client assessment process.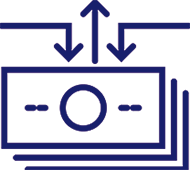 Develop repeatable internal processes and best practices to plan engagement parameters that set appropriate firm and client expectations.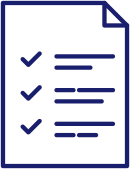 Create a plan to implement a leveled set of repeatable client assessments.
Agenda:
Session 1:
Introduction to the Client Assessment
Practice Playbook
Discovery
Assess
Session 2:
Report of Recommendations
Client Presentation
Implementation
Identifying Clients
CPA.com (Registration # 108347) is registered with the National Association of State Boards of Accountancy (NASBA) as a sponsor of continuing professional education on the National Registry of CPE Sponsors. State boards of accountancy have final authority on the acceptance of individual courses for CPE credit. Complaints regarding registered sponsors may be submitted to the National Registry of CPE Sponsors through its web site: www.nasbaregistry.org
Prerequisite: None
Advanced Preparation: None
Field of Study: Business Management and Organization
Number of CPE credits: 10
Program Level: Basic
Delivery Method: Group-Live Internet Based Workshop
Opportunities for pre-workshop learning will be sent in advance with your workshop materials. No advanced preparation is required to participate in this workshop.
CANCELLATION POLICY
You may cancel without penalty if written cancellation requests are received up to and including 28 days prior to the start of a workshop scheduled in our virtual classroom. Due to financial obligations incurred by CPA.com, a credit less 50% of the registration fee will be issued for written requests received up to and including 15 days prior to the start of the virtual workshop if transfer to another workshop within six months is not possible. No refunds or credits will be issued on cancellation requests received less than 15 days prior to the start of the event.
For more information regarding administrative policies such as complaints, cancellations, and refunds, please contact workshops@hq.cpa.com.
The power of smart business
The accounting landscape is changing rapidly. In a word, Complexity, defines the single greatest challenge, and opportunity, facing CPAs. Firms are rethinking their strategies for practice management, client services and talent development.
CPA.com is your primary source for taking the complexity out of moving your Firm into the digital arena — enabling you to focus on growing your business with the smartest solutions in our industry.
To learn more about CPA.com, please contact our team at inquire@hq.cpa.com or by calling 1.855.855.5CPA.
Learn more about our resources