Productivity, Simply Enabled® with XCM.
Premier productivity enablement and workflow platform developed by business process experts in tax, accounting and finance.
CPA.com and XCM
Corporations
Webinar
Productivity Enablement: Simplifying the Most Challenging Parts of Your Job and Becoming Future-Ready
Success story
Real Estate Company Jamestown Navigates the "Perfect Storm" with XCM
Whitepaper
Workforce 2020: Enhancing Employee Engagement & Productivity


Drive business performance with cross-departmental insights.
Corporate CFOs and other executive-level leaders in tax, accounting and finance departments face the daily pressure of delivering sound, accurate data and analysis to ensure growth, control costs, drive investment and manage risk. In addition to daily mission-critical tasks, ad hoc projects arise and demand immediate attention — creating a crisis-and-chaos environment that puts a great drain on your time.
CPA.com has partnered with XCM Solutions to provide businesses with this best-of-breed, end-to-end productivity enablement platform.
XCM is the leading workflow automation solution for the accounting profession, delivering significantly improved productivity across all corporate finance functions. Powered by advanced cloud technology, XCM centralizes corporate tax, accounting and finance processes within a single platform for end-to-end, streamlined workflow management. In tandem with this powerful corporate solution, CPA.com offers a wealth of educational resources which are designed to provide guidance and clarity to today's corporate decision-makers.
XCM Corporate Solutions is a division of XCM Solutions, the world's leading accounting and finance workflow platform. XCM works with your existing technology systems to coordinate tasks between people and departments, with the ultimate goal of improving organizational efficiency in a paperless environment. CPA.com is proud to partner with XCM Corporate Solutions, and shares their expertise in cloud technology, as well as the goal of empowering CPAs in the digital age.
XCM was designed to help eliminate the crisis and chaos of the rapid-fire work culture by automating processes to boost efficiency and offering full visibility into processes. XCM facilitates task completion, project management and schedule adherence — as well as providing a three-dimensional view of corporate procedures and accountability within and across departments.
Visibility:
It's essential to have the ability to look across departments to determine the status of projects with respect to timing and budget.
Control:
Identifying departmental bottlenecks and implementing process efficiencies is necessary for continuous evolution.
Flexibility:
An organization that is flexible can implement continuous process improvements while increasing efficiency.
Accountability:
The quality and accuracy of work increases when individuals are accountable for task completion and schedule adherence.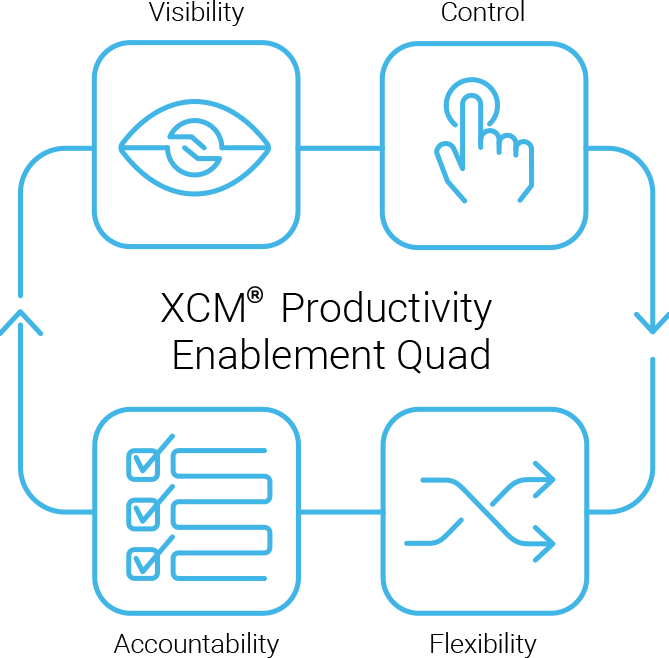 XCM allows corporate tax, accounting and finance departments to overcome challenges in information management by increasing visibility of processes and giving full control to companies.
XCM features a range of benefits: Powerful features and functionality make XCM the ideal choice for today's exceptionally busy corporate world. Consider what XCM can do for your department:
Tax
XCM automates processes from pre-tax preparation accounting and financial statement certification through finance to final signoff and filing. Across departments, directors and managers can locate the current status of any project on a 24/7 basis.
Accounting
Timely period closure and reconciliation activities are the financial lifeblood of corporate finance. XCM reduces the time for period closure and builds validation and signoffs into the process. XCM's customized process generator simplifies tracking of recurring and ad hoc projects reducing errors and missed deadlines. Individual tasks are easy to follow and track using process maps created for smooth transitions from one resource or department to the next — providing transparency of deliverables.
Finance
Mission-critical financial planning and analysis activities can be a constant headache of version tracking, status reporting and deadline management. XCM reduces time for recalculations and information validation and automates the financial reporting and budget creation process, so you can count on high quality and on-time delivery. Cross departmental processes track sub-tasks that roll up into larger reporting requirements, or budget creation, allowing easy oversight of the process through the solutions highly visible and easy task search capabilities.
CPA.com and XCM
Corporations
Testimonial
"We had another perfect-storm situation earlier this year. But this time, we weren't worried because we knew that reassigning the work would be easy with XCM. In fact, today we're realizing even greater efficiencies with XCM, as we're also using the software to manage processes for estimated payments, partnerships that require notice 88-89 and 263A calculations."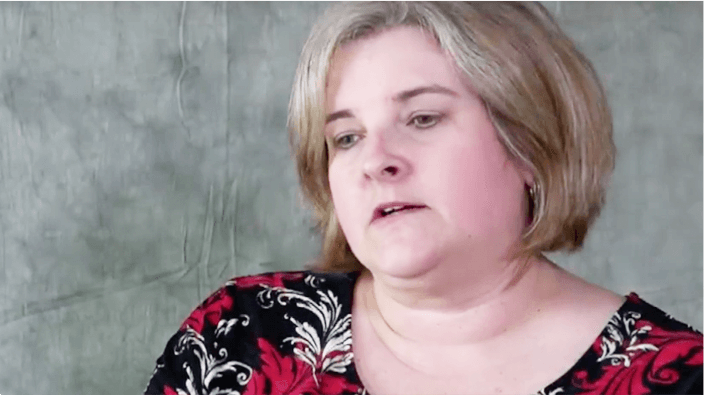 Additional CPA.com and XCM resources to keep you more informed
See and hear how this program is making an impact in today's companies
Hear how a large development company improved their business processes and drove productivity by 20% with XCM.
Only CPA.com offers your business this level of XCM support and strategy The power of smart business
The corporate landscape is changing rapidly. In a word, "complexity" defines the single greatest challenge and opportunity facing decision-makers in business today. Companies are rethinking their strategies for tax, accounting and finance departments.
CPA.com is your primary source for taking the complexity out of moving your company into the digital arena — enabling you to focus on growing your business with the smartest solutions on the market.
To learn more about XCM Corporate Solutions from CPA.com, please email at inquire@hq.cpa.com or by calling 781-356-5152.
Implementation simplified.
We'll get you up running in no time.