Productivity, Simply Enabled® with XCM.
Premier productivity enablement and workflow platform developed by business process experts in tax, accounting and finance.
CPA.com and XCM
Public Accounting Firms
Webinar
Dynamic Resource Allocation: Get Your Dollars, Staff, and Time Investments to Deliver High Value On Demand
Whitepaper
Emerging Trends in Workflow Processes and Productivity
success Story
Meyers Brothers Kalicka, P.C.: With Great Change Comes Great Reward


Productivity enablement through advanced workflow automation.
Workflow continues to rank as the top business and technology issue for firms of all sizes. Optimizing processes across all departments within the firm — with a sound workflow solution at the core — will progressively lead you to performing at peak efficiency, which equates to immense cost and time savings.
CPA.com has partnered with XCM Solutions to provide firms with a best-of-breed, end-to-end productivity enablement platform.
XCM is the leading workflow automation solution in the accounting profession. Powered by advanced cloud technology, XCM centralizes tax, accounting and audit processes within a single platform for end-to-end, streamlined workflow management. XCM provides a holistic view of all work in progress at the individual, departmental, and firm-wide level giving you greater control and visibility thus allowing you to proactively address bottlenecks before they become problems, enabling real-time workload balancing, and empowering you to proactively serve your clients.
In tandem with this powerful firm solution, CPA.com offers a wealth of educational resources which are designed to provide guidance and clarity to today's accounting professionals.
XCM was designed to help eliminate the crisis and chaos of the rapid-fire work culture by automating processes to boost efficiency and offering full visibility into processes. XCM facilitates task completion, project management and schedule adherence — as well as providing a three-dimensional view of firm wide procedures and accountability within and across departments.
Visibility:
It's essential to have the ability to look across departments to determine the status of projects with respect to timing and budget.
Control:
Identifying bottlenecks and implementing process efficiencies is necessary for continuous evolution.
Flexibility:
An organization that is flexible can implement continuous process improvements while increasing efficiency.
Accountability:
The quality and accuracy of work increases when individuals are accountable for task completion and schedule adherence.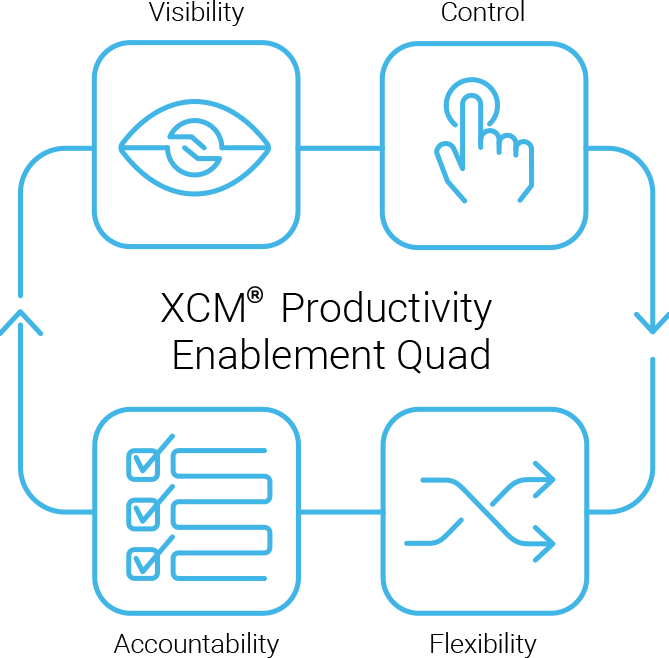 When workflow is automated, productivity skyrockets. XCM features a range of benefits: Increase productivity by up to 30% Complete visibility to monitor tasks and work progress Reduce risk of non-compliance by having built-in controls and signoffs in place Increase confidence in delivering quality, timely outcomes Boost staff accountability and accelerate productivity Stay connected 24/7 via XCM's cloud platform and mobile apps
Consider what XCM can do for each area of your firm:
Tax
Mirrors manual processes with a digital routing sheet that pushes work through the office or across offices. From this routing sheet, users can easily access all the data needed to complete the task.
A&A
Helps maintain full control over jobs in progress - letting the user view what's been started, where it stands and who's working on it. Automatically captures audit details, ensuring transparency and accountability.
Client Accounting Services
Provides a management-level view of where each of your clients' CAS activity stands and automates recurring weekly, monthly, quarterly, annual tasks.
Firm Operations
Helps streamline, standardize, and automate all operational procedures. Users can standardize the order of steps within a process, assign multiple items, and set deadlines within a specific step of the process that occur simultaneously.
CPA.com and XCM
Public Accounting Firms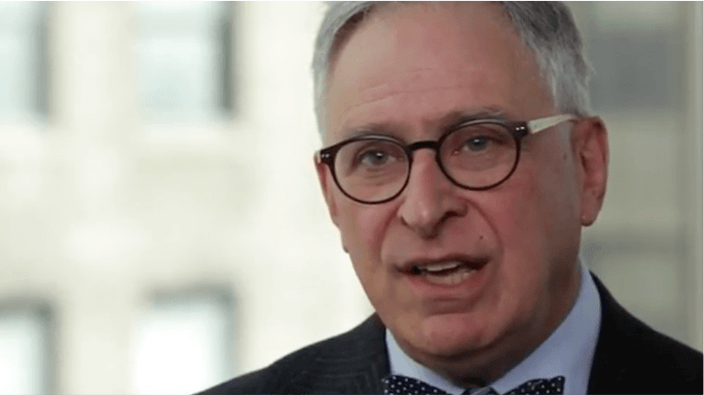 Testimonial
"The real value [of XCM] isn't in measuring how much time we save on each project, though there's no doubt that's real. For me, it's in the peace of mind in knowing where things stand and not having to worry about looking for them."
Additional CPA.com and XCM resources to keep you more informed
See and hear how this program is making an impact in today's firms
Learn how an end-to-end workflow system can help your firm improve employee productivity, control costs and increase profitability.
Watch Greg Kaufman and Jeff Seargeant, co-founders and partners at Waypoint Solutions, explain how XCM has helped streamline their processes and bring efficiency to their firm
Jim Bourke discusses the importance of having IT at the seat of the table in the planning phase of M&A and the cost per FTE for technology that firms should budget for.
Only CPA.com offers your firm this level of XCM support and strategy Educate firms on ways to increase productivity, visibility and control with XCM Experience in working with thousands of firms that have adopted cloud technology Provide consultative advice to help firms build out their workflow strategy Connect firms to the resources they need to be successful
The power of smart business
The accounting landscape is changing rapidly. In a word, "complexity" defines the single greatest challenge and opportunity facing decision-makers in business today. Firms are rethinking their strategies for tax, accounting and finance departments.
CPA.com is your primary source for taking the complexity out of moving your firm into the digital arena — enabling you to focus on growing your business with the smartest solutions in our industry.
To learn more about the XCM Productivity Enablement and Workflow Platform from CPA.com, please email inquire@hq.cpa.com or by calling 781-356-5152.
Implementation simplified.
We'll get you up running in no time.