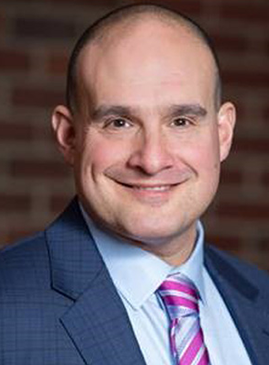 Brian Siet
CPA, Associate Director, Alliance Management
Brian Siet, CPA, has extensive experience in sales management, strategic marketing, channel relationship management, and consultation for firms within the tax and accounting profession. Brian is a frequent contributor at National Conferences and online platforms in North America through thought leadership speaking engagements around transformation, automation and workflow.
Brian joined CPA.com in February 2019 as Associate Director, Alliance Management with a primary focus on building long-term value for the organization by providing strategic guidance to the company's alliance portfolio. In addition, Brian will also be facilitating the Digital Client Advisory Services Roadmap Workshops.
Prior to CPA.com, Brian worked at Wolters Kluwer Tax & Accounting for over 13 years. His career path started with consulting firms on integration of paperless software to managing the Solution Design teams (Sales Engineering), concluding as a Senior Manager in the Strategic Marketing team. Brian's main focus was building and expanding strategic relationships with professional associations and accounting organizations to drive increased value to individual firms. Brian participated in numerous leadership programs as well as co-led the completion of the organizations first career path program, focusing on development and career advancement.
Prior to joining Wolters Kluwer, he spent eight years at CBIZ Tofias. At CBIZ Tofias, Brian supervised multiple staff accountants on audit and tax projects, and he was heavily involved in firm and talent development.
Brian has a Bachelor of Science Degree Cum Laude in Business Administration concentration Accounting Administration from Northeastern University in Boston, MA. He lives in Massachusetts with his wife, three children and dog, Pepper.