Show off your firm's strengths with our Practice Development Tools
CPA.com
Practice Development Tools
CPA.com supports the firms participating in our programs with white papers, firm case studies, expert guidance, financial best practices, benchmarks and customizable client marketing tools. We are pleased to provide you with Practice Development tools and support for firms who are introducing client accounting services delivered via cloud computing to existing and prospective clients.
The following FREE tools are designed to help you assess your clients' individual business needs and staff a successful client accounting service practice team.
To request one of more of the tools listed below, please fill out our short:Online Form.
2-Day Client Accounting Services Workshop Glossary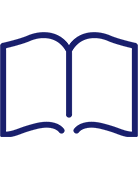 Glossary of Cloud-Computing Terms for Client Accounting Services is a simple dictionary that outlines some of the common cloud-based computing and practice development terms used in our Practice Development Toolkit. Use this to help you have more confidence when discussing cloud computing solutions with your clients.
Client Needs Assessment Tool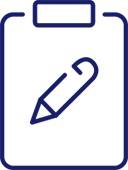 The Client Assessment Tool is designed to help guide you through the process of developing a thorough understanding of your client's or prospective client's business environment and finance and accounting processes, to uncover any potential areas for improvements, and discern how you would utilize your ERP environment for the client's or prospect's specific needs. The manager or partner assessing the client's or prospect's needs can use the general business and applications checklist as a guide to asking the right questions and reviewing the right information to understand the current environment. The assessor can also identify the specific features and functions needed by using the questions outlined on the numerous requirements tabs.
Staffing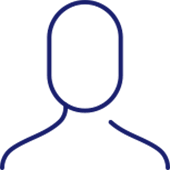 Staffing a Successful Client Accounting Service Team
A firm may have an incredible, well-documented Business Plan, a Marketing Plan that seems to guarantee success, and a well-known brand. Successfully "fulfilling the promise" requires the most important asset of all - top performing staff. In today's market the most qualified and motivated hires expect to be compensated for performance; they want to have clear opportunities for development and advancement; flexible work arrangements are increasingly important; and they want to be both inspired and appreciated by their managers. Here are two tools that will guide you as you are planning a successful team within your client accounting service practice.
Free Marketing Resources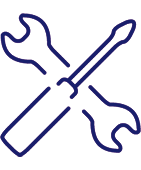 Marketing Services for CPA Firms
We know you'll quickly recognize the inherent value of using our partner programs in your client accounting services practice. To make your job easier, we provide ready-to-use and customizable emails, flyers, web site content, and PowerPoint slide shows that you can download from our online portal to explain the benefits of our Bil.com and Sage Intacct programs directly to your clients. Evolve your firm into a thriving digital practice
Attend our workshop and learn how to maximize success in
Client Advisory Services