Centrally manage your clients' receipts and expenses
CPA.com and Expensify
Elevate Your Practice
Webinar
Tailoring Your Tech Stack: Trends For Today's CAS Practice
Success Story
Why HPC chooses Expensify: Getting Down to Core Business
Video
Why EisnerAmper chooses Expensify: Aaron Berson, CPA

Automated preaccounting in the cloud for firms
While outsourced finance and accounting solutions have helped reinvigorate the client accounting space in recent years, many pain points remain, including outdated methods of approving client receipts and travel expenses.
Everyone hates expense reports, but keeping track of expenses for clients is crucial for firms offering outsourced client accounting services. Successful firms are increasingly implementing automated tools to lower costs, reduce human error, strengthen processes, and improve the lives of both clients and accountants alike. With advanced cloud technology and automation, firms can provide clients with action-driven, intelligent financial data for shaping future decisions.
CPA.com and Expensify have partnered to bring the industry's leading expense reporting solution to firms looking to simplify and automate their receipt and expense management process both firm-wide and for clients. Using cloud technology, Expensify's web and mobile app allows clients to track their receipts on the go, dramatically reducing manual processes and lowering cost (by up to 83%*). Expensify's unique combination of simplicity, power, and user-centric design makes it the preferred expense management solution.
*Expensify clients report that using Expensify reduces time spent on receipt submissions, approvals, and reimbursements by up to 83 percent.
Expensify­Approved! Partner Program
The Expensify­Approved! Partner Program helps accountants become experts in Expensify, in order to provide more value to clients while spending less time manually tracking receipts and spreadsheets.
As an Expensify­Approved! partner, accountants get: From receipt scanning to reimburse-ment, Expensify automates every step of the preaccounting process.
Here's what Expensify can do for you and your clients:
Automatic Reporting & Submitting
Expense reports are built automatically with one tap. Clients SmartScan their receipt and Expensify will code, reconcile, and report the expense before auto-submitting it for approval.
Automatic Approval
Your clients' unique company policy is analyzed to determine which expenses actually need your review. The rest — like that $3 coffee — are automatically approved.
Automatic Reimbursement
As soon as reports are fully approved, Expensify's rapid reimbursement system delivers the money back in the client's bank account the next day. They'll love you for it!
Automatic Accounting Sync
Any changes made in your accounting system – from new expense accounts to employees and departments – are automatically synced with Expensify in realtime. Expensify offers a direct integration with Sage Intacct, Bill.com, and accounting software for your convenience.
Corporate Card Reconciliation
Automate receipt matching and categorization for company card transactions to skillfully manage your clients' expenses and save time for everyone involved.
Centrally manage all of your clients' expenses
No more back-and-forth about missing receipts over the phone and email. Streamline the way your clients track receipts and report expenses directly in Expensify.
CPA.com and Expensify
Elevate Your Practice
The world's smartest corporate card, with the highest spend and safest limits, guarded by our industry-first daily settlement and realtime compliance features.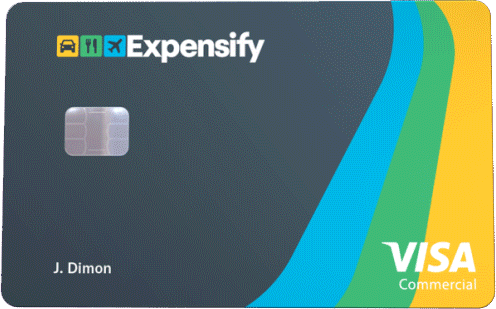 Testimonial
"Choosing the appropriate technology to offer your clients can be a challenge. Expensify has made it seamless. Our clients have embraced the mobile app. The powerful functionality that Expensify offers helps to increase accuracy and efficiency, which saves many hours. BDO chose to partner with Expensify because it's great fit for all size clients and covers multiple accounting platforms. We look forward to our continued growth and partnership with Expensify."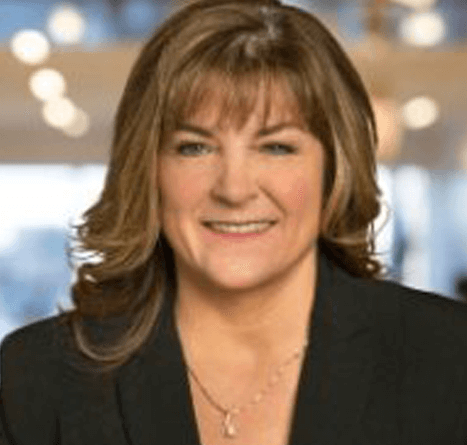 See and hear how becoming Expensify­Approved! is making an impact in today's firms
Jim Bourke, Partner at Withum, Smith & Brown, PC. Explains why his firm uses Expensify as their expense management solution.
Jim Boomer, CEO of Boomer Consulting, Inc., discusses the benefits of automating the expense management process.
Only CPA.com offers your firm this level of Expensify support and strategy The power of smart business
The accounting landscape is changing rapidly. In a word, "complexity" defines the single greatest challenge and opportunity facing decision-makers in business today. Firms are rethinking their strategies for tax, accounting and finance departments.
CPA.com is your primary source for taking the complexity out of moving your firm into the digital arena - enabling you to focus on growing your business with the smartest solutions in our industry.
To learn more about Expensify from CPA.com, please email inquire@hq.cpa.com or by calling 1.855.855.5CPA.
Implementation simplified.
We'll get you up running in no time.